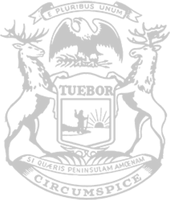 In House vote, Rep. Wozniak repeats call for new unemployment director
In an official House vote, state Rep. Doug Wozniak, a member of the House Oversight Committee, on Wednesday repeated his call for acting Director Liza Estlund Olson of the Unemployment Insurance Agency (UIA) to resign.
House Resolution 175, which formally called for Olson's resignation, was approved in the House of Representatives with bipartisan support.
"Mismanaged programs are practically a trademark of our unemployment agency," said Wozniak, of Shelby Township. "The unemployment agency has been headed by poor leadership for months, and the people of Michigan have suffered for it. Over and over again, I have heard from jobless workers in Macomb County about how difficult it is to get help from the agency, and Director Olson has done precious little to bring relief. I called for her resignation over a month ago, and I remain convinced new leadership is necessary."
In calling for the director's resignation, HR 175 listed several problems at the agency. Workers who have applied for benefits have often experienced delays and difficulty obtaining assistance directly from the agency. Despite the delays, unemployment offices were closed from early in the pandemic until this summer. Hundreds of thousands of recipients of federal benefits may have been approved in error, but the agency's notice to the beneficiaries was unclear and confusing, and information initially provided to the Legislature about the mistake was incomplete.
Wozniak has assisted many constituents trying to navigate the confusing system, and encourages individuals experiencing problems to contact him for help. His office can be reached by phone at 517- 373-0843 or by email at [email protected].
The Oversight Committee recently introduced a new plan to clean up the UIA on Tuesday. Wozniak first called for Olson's resignation on Aug. 26.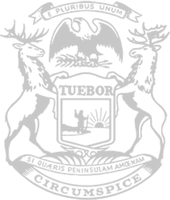 © 2009 - 2021 Michigan House Republicans. All Rights Reserved.
This site is protected by reCAPTCHA and the Google Privacy Policy and Terms of Service apply.