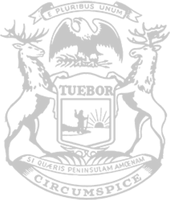 Rep. Wozniak urges resignation of leadership at unemployment agency
State Rep. Doug Wozniak, a member of the House Oversight Committee, today called for Unemployment Insurance Agency (UIA) acting Director Liza Estlund Olson to resign, given repeated failures at the agency.
"Throughout the pandemic, the UIA's track record has been one of errors, delays and poor communication," said Wozniak, of Shelby Township. "Every step of the way, the current and former directors both promised to change course, but the failures have persisted. Director Olson must accept responsibility and resign — making way for capable leadership to repair the agency."
After the COVID-19 pandemic and orders from Gov. Gretchen Whitmer's administration caused a major deluge of unemployment claims, many unemployed workers experienced difficulties in the application process. Thousands of Macomb County residents contacted Wozniak's office seeking assistance in navigating the UIA system. UIA offices were not reopened for in-person service until June of this year. Fraudulent claims have also been rampant within the agency.
Additionally, the Legislature recently learned the UIA waited nearly six months before alerting almost 700,000 recipients of federal Pandemic Unemployment Assistance that they may have received benefits in error. The recipients in question were informed this summer that they had selected invalid reasons for seeking benefits on the PUA application. However, the federal Department of Labor told the UIA of the invalid options on its application as early as Jan. 6.  After the mistake created uncertainty for good-faith recipients, the administration has since indicated repayment will be waived for these claimants who applied in good faith.
The Oversight Committee is actively reviewing the many failures on the part of the UIA. The committee heard testimony earlier this month from claimants and other stakeholders about the problems they have experienced.
"I am committed to a full investigation of the poor and unresponsive management of our unemployment programs," Wozniak said. "Under new leadership, the agency must shape up and provide the high quality of service the people of Michigan rightfully expect."
In November 2020, Olson was named acting director after former Director Steve Gray resigned.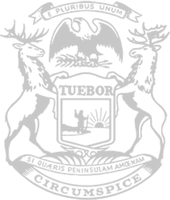 © 2009 - 2023 Michigan House Republicans. All Rights Reserved.
This site is protected by reCAPTCHA and the Google Privacy Policy and Terms of Service apply.