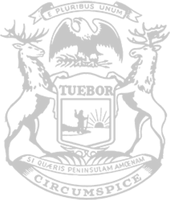 Rep. Wozniak, Oversight Committee spearhead plan to reform unemployment agency
RELEASE
|
September 29, 2021
State Rep. Doug Wozniak and fellow members of the House Oversight Committee on Tuesday rolled out a plan to correct glaring problems at the Unemployment Insurance Agency.
"Oversight is an important function of the Legislature to ensure laws are followed and programs properly administered, and our Oversight Committee has repeatedly observed failures at the unemployment agency," said Wozniak of Shelby Township. "When agency leaders neglect obvious problems, it is our job to correct administrative failures through the legislative process. Our new plan will make the unemployment system work for the people of our state in need of temporary jobless benefits."
As the COVID-19 pandemic and government restrictions caused a surge in unemployment claims, numerous Michigan residents faced delays and poor communication from the UIA when they filed for benefits. Some people were even asked to repay funds the UIA had approved in error. Wozniak's office alone has helped thousands of Macomb County residents obtain assistance with their claims.
The plan announced this week will institute several reforms to clean up the UIA. The plan will reduce delays by requiring the agency to complete its review and determination for each claim within 10 business days. There is currently no set timeline for reviewing unemployment claims.
A new independent citizens' advocate will help address two failures at the agency. First, the advocate will help improve customer service and communication by serving as a liaison whom claimants can contact for assistance.
The advocate will also shed light on the unemployment agency's use of the administrative appeals process, which can slow down pending cases for unemployed workers. The UIA will be required to file a report with the advocate detailing the number of cases appealed and the amount of time cases are delayed during the process.
Transparency will also be strengthened by requiring publicly accessible information about the Unemployment Insurance Trust Fund (UITF). Taxes on businesses support the UITF, and tax rates can increase if the fund gets too low. Businesses and other interested citizens will be able to review accurate data about the UITF in a timely manner under the plan.
Finally, the plan will help protect recipients of benefits issued improperly by reducing the UIA's three-year window to reclaim erroneous benefits to one year. The new window would not apply to instances of fraud.
Legislation to carry out the plan will be introduced in the House of Representatives soon.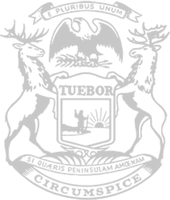 © 2009 - 2023 Michigan House Republicans. All Rights Reserved.
This site is protected by reCAPTCHA and the Google Privacy Policy and Terms of Service apply.