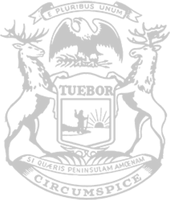 Bipartisan School Safety Task Force issues final report
RELEASE
|
December 22, 2022
Recommendations from Meerman, VanSingel, Breen, Hornberger, Eisen, Puri, Cambensy, Sabo to spark policy changes
The state House of Representative's School Safety Task Force has issued its final report to Speaker Jason Wentworth.
The bipartisan task force was established by the speaker in the wake of the Oxford school tragedy to determine policy solutions to prevent acts of violence against students and teachers. Legislators from both sides of the aisle, four Republicans and four Democrats, sat on the task force and offered their unique perspectives to improve school safety protocols and address student mental health needs.
The task force is co-chaired by Reps. Luke Meerman (R-Coopersville) and Scott VanSingel (R-Grant) with Rep. Kelly Breen (D-Novi) serving as the Democratic lead. Other members of the task force include Reps. Pamela Hornberger (R-Chesterfield Township), Gary Eisen (R-St. Clair Township), Ranjeev Puri (D-Canton), Sara Cambensy (D-Marquette), and Terry Sabo (D-Muskegon).
The co-chairs said the final report provides detailed information and specific recommendations based on new information and perspectives gained during listening sessions and discussions with experts in school safety and student mental health.
"We've learned from students, parents, teachers, administrators and behavioral health professionals that Michigan schools must provide better mental health resources," Meerman said. "Our report details a proactive approach to ensure threats are recognized earlier and students' unique individual needs are met."
In a summary of the report Rep. Breen said: "We determined that one of the most effective ways to keep our schools safe is by addressing the root causes of violence — mental health. In our schools it is paramount that we ensure that all students have access to qualified counselors and adequate mental health resources."
Rep. VanSingel said: "This report identifies necessary policy changes that will combat threats to our children's safety. Identifying holes in the system is key to better ensuring school safety and improving mental health care accessibility for Michigan students."
Multiple members of the task force are parents of school-age children and said that ensuring their safety and the safety of all students in Michigan schools are among their top priorities.
The task force met throughout the year and worked to identify solutions and best practices for which Legislative consensus support is achievable.
The report also includes action items that have already been introduced legislatively based on recommendations from a 2018 School Safety Task Force led by Michigan State Police.
The following bills were introduced and passed while the task force continued to work:
House Bill 6020 helps retain school counselors by offering incentives to those who stay working in the district where they apprenticed.
HB 6042 updates mapping requirements in school safety plans to ensure first responders have the best information possible to respond to incidents.
Public Act 48 of 2022, authored by VanSingel, better allows temporary door barricade use during emergencies.
The House's Fiscal Year 2023 budget proposal offers a total of $200 million based on task force recommendations for increased mental health services within schools.
Task force members who remain in office next term will work with colleagues to introduce further funding measures and legislative policy changes based on the report's recommendations.
Some of the notable policy bills introduced by task force members would:
Require schools to review and update their safety plans every three years in consultation with their Intermediate School District's safety coordinator (HB 6320), a new position each ISD will fill to implement best practices and ensure security threats do not slip through the cracks across school districts in their region (HB 6323).
Update and add more active-threat drills during and between classes, ensuring drills include law enforcement involvement (HB 6319).
Update building codes to ensure new buildings include measures to combat modern security issues such as safer corners and bullet-resistant glass (HB 6331).
Establish the School Safety and Mental Health Commission to ensure conversations concerning school safety and student mental health are ongoing and receiving attention (HB 6326).
While bills introduced this year were not signed into law, it is the expressed intent of returning task force members to reintroduce them and continue their work to improve school safety in the new year,
"These wide-ranging reforms will make an immediate and long-term difference for school safety," Meerman said. "They will lead to a healthier and more positive learning environment for everyone involved with our school system and peace of mind for parents."
Legislators will continue to monitor the progress and effectiveness of legislation and funding that has been signed into law.
The full report can be viewed here.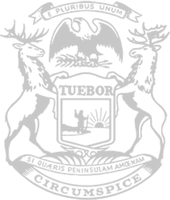 © 2009 - 2023 Michigan House Republicans. All Rights Reserved.
This site is protected by reCAPTCHA and the Google Privacy Policy and Terms of Service apply.