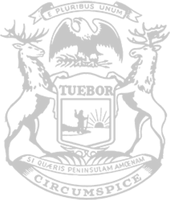 Senate approves Rep. Markkanen's plan to protect funds for proper forest management
RELEASE
|
December 10, 2020
State Rep. Greg Markkanen's plan to protect state funds reserved for sustainable forest management has been approved by the Michigan Senate, advancing it to the governor for her possible signature.
Markkanen, of Hancock, said money from the state's Forest Development Fund was raided to pay for other state programs during the mid- to late-2000s. His proposal, which received overwhelming support in both the House and Senate, would help preserve the money for its intended purpose.
"Living in the Upper Peninsula, we all know how incredibly important it is to ensure our forests are managed properly," Markkanen said. "In addition to providing jobs for many U.P. residents, the forest management industry helps protect our communities from forest fires, which can quickly grow out of control in dense forests that aren't properly managed."
The Forest Development Fund, funded by revenue from the sale of timber harvested from state-owned land, is intended to pay job providers who harvest trees from state land, plant new trees and support other sustainable forestry practices. The fund can also be used for other forestry related programs, such as purchasing equipment to fight forest fires.
Markkanen said the fund was raided during the Granholm Administration to help balance the state budget. By 2012, the fund balance had shrunk to just $500,000. The Michigan economy and the Forest Development Fund have done well since that time. Currently, about $33 million is collected by the fund each year, and about $30 million is spent on forestry operations. The current fund balance is about $22 million.
Markkanen's plan, House Bill 5333, ensures that money in the Forest Development Fund cannot be used for administrative costs outside of those needed to ensure proper forest management. It clearly states that money in the fund must be reserved for things like harvesting, reforestation and forest management – including forest thinning, pest and disease control and other management practices that reduce the likelihood of a large-scale wildfire occurring in Michigan.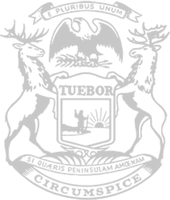 © 2009 - 2021 Michigan House Republicans. All Rights Reserved.
This site is protected by reCAPTCHA and the Google Privacy Policy and Terms of Service apply.