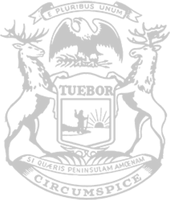 Rep. Wozniak: Balanced budget boosts jobs, builds infrastructure
RELEASE
|
September 24, 2021
Following bipartisan approval of the annual budget for state government on Wednesday, Rep. Doug Wozniak today shared how the plan will support job creation and construct roads and other infrastructure in Michigan.
"Our new budget will strengthen Michigan's economy as it continues to recover from the effects of the COVID-19 pandemic," said Wozniak, of Shelby Township. "Employers across the state have good jobs to fill, and workforce development funding will help prospective employees learn valuable skills open positions may require. Resources to keep the unemployment system functional will protect our workers and small businesses, and focused Pure Michigan funding will promote tourism and further boost our recovery.
"Transportation is also a component of economic success. Repairing our roads and bridges will ensure people and products can get where they need to go."
Wozniak highlighted several funding efforts to support Michigan businesses and workers. The budget will help provide the training necessary for people to fill jobs by contributing about $100 million toward workforce development programs, such as the Going PRO Talent Fund. A $150 million investment in the Unemployment Insurance Trust Fund will stabilize resources for the state's unemployment system after the pandemic caused claims to skyrocket — and fraudsters took advantage of the increase. Wozniak said the deposit will ensure job providers are not forced to pay higher taxes to fill gaps in the fund. He also noted that funding for the promotional Pure Michigan campaign will be targeted to support economic sectors hurt the most during the pandemic.
To the state Department of Transportation, the spending plan allocates over $5.2 billion, most of which supports road funding. This spending includes nearly $196 million provided directly to local governments to fix bridges across the state. Wozniak especially praised the $2 million appropriation to improve wastewater storage at Macomb County's Chapaton Retention Basin.
Wozniak emphasized the balanced nature of the budget. He said it will also provide resources to help balance future budgets with a $500 million deposit into the "rainy day" fund, which can be used to offset emergency expenses.
The general state budget was included in Senate Bill 82, which earned bipartisan support in the Legislature. The plan now moves to the governor's desk for her consideration.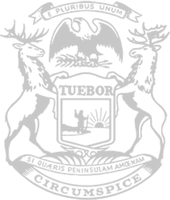 © 2009 - 2021 Michigan House Republicans. All Rights Reserved.
This site is protected by reCAPTCHA and the Google Privacy Policy and Terms of Service apply.