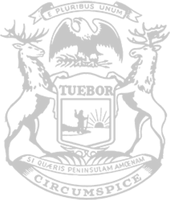 Rep. Wozniak supports funding to expand Macomb wastewater storage
RELEASE
|
September 22, 2021
State Rep. Doug Wozniak today voted to approve funding to bolster wastewater infrastructure in Macomb County as part of the annual state budget.
Wozniak supported a $2 million appropriation to provide greater storage capacity at Macomb County wastewater retention basins. Additionally, the Department of Environment, Great Lakes and Energy will be required to assemble a report summarizing what would be necessary for the state to permit an outdoor lagoon to treat wastewater safely in the county.
"Macomb County residents know the challenge it has been to protect our freshwater supply from wastewater contaminants," said Wozniak, of Shelby Township. "Thanks to the leadership of Candice Miller, we have seen significant progress to clean up the county and reduce the risk of future contamination. This timely investment from the state will continue to move the ball forward."
The Macomb County Public Works Office is responsible for maintaining drains and sewer infrastructure, including the Chapaton and Martin retention basins.
"The $2 million for the Chapaton Pump Station is a welcome down payment toward a $17 million project designed to reduce combined sewer overflows. Our principal focus is on water quality, and these dollars will be put to good use to help water quality in Lake St. Clair," Macomb County Public Works Commissioner Candice S. Miller said. "We want to thank our Macomb County legislators for their hard work in obtaining this funding and their commitment to our infrastructure and our Great Lakes." The EGLE report requirement and Macomb retention basin funding are both included in Senate Bill 82, the budget proposal that passed the Legislature with bipartisan support. SB 82 now advances to the governor for consideration.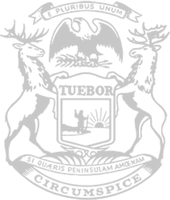 © 2009 - 2021 Michigan House Republicans. All Rights Reserved.
This site is protected by reCAPTCHA and the Google Privacy Policy and Terms of Service apply.