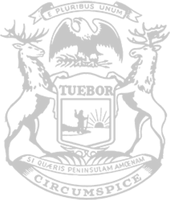 Rep. Meerman: Newly signed state budget could cost Michigan workers in coming years
State Rep. Luke Meerman is standing up for Michigan families and workers by speaking out against the bloated state budget that threatens a tax hike in coming years.
This week, the governor signed House Bill 4437, one of the state budget bills that will go into effect on Oct. 1. This bill is just a part of the overall $81.7 billion budget, which Rep. Meerman opposed because of its shortsighted spending on unsustainable government programs.
In March, Rep. Meerman helped secure a historic income tax reduction for Michigan workers and small businesses, however, the budget approved by the governor can only be sustained if the state's new 4.05% income tax rate is raised back to 4.25%.
"Our state budget ballooned to an outlandish level this year and when the government is on a spending spree, it's the taxpayer that is footing the bill. Passing a budget is no different than balancing a household budget and when costs are at an all-time high, you don't go spending more than what you have," Meerman said. "The budget is overflowing with unneeded spending on government expansion and the only way this budget will balance next year is if drastic cuts are made or if the Democrats raise taxes."
"I will always fight to lower the taxpayer burden so Michigan workers can keep more of their hard-earned income. We are close to securing a permanent income tax reduction but that has been jeopardized by wasteful government spending. Michiganders across the state are seeing signs of inflation at the grocery store, restaurants, and gas pump. Lasting tax relief is what is needed, and I will continue to push for fiscally sound policies and careful stewardship of taxpayer dollars."
The Democrats' $81.7 billion budget will require an income tax hike to pay for everything. Republicans have criticized Democrats for carelessly spending more money than ever before, draining the rest of Michigan's $9 billion surplus, adding 1,000 new bureaucrats, and bankrolling billions of dollars in pork projects and waste, all while failing to invest Michigan's resources to fix crumbling local roads and fill officer vacancies at struggling local police departments.
###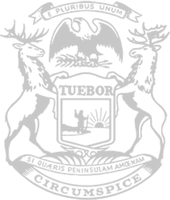 © 2009 - 2023 Michigan House Republicans. All Rights Reserved.
This site is protected by reCAPTCHA and the Google Privacy Policy and Terms of Service apply.