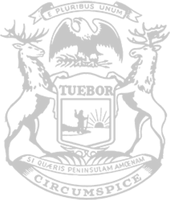 Meerman celebrates Republican success in securing income tax rollback
           State Rep. Luke Meerman (R-Coopersville) today celebrated expected tax relief for Michigan workers and seniors after the Senate advanced tax legislation without blocking an automatic income tax cut.
            In 2015, Republicans in the Legislature created a state law that ensured an automatic income tax rollback if the state's budget surplus surpassed a certain level, which happened this year. Meerman said Gov. Whitmer did all she could to thwart the law and prevent the rollback that Michigan taxpayers are owed.
           "Permanent, lasting financial relief is slated for delivery to West Michigan families, workers, and small businesses thanks to the work of our Republican colleagues in the Senate," Meerman said. "The income tax rollback that has been suspended in the air will take effect despite the governor's failed effort to fool taxpayers with insignificant one-time inflation relief checks. Michigan families continue to face increased financial burden at the grocery store and gas pump – a permanent income tax cut will allow every worker to keep more of their paycheck, which is exactly what they need right now."
            The Senate advanced House Bill 4001 Tuesday night, after Republicans prevented Democrats from giving the bill immediate effect, which would have been necessary to move state money around to block the permanent, automatic income tax cut that is expected to take effect this spring for residents and small businesses throughout Michigan.
###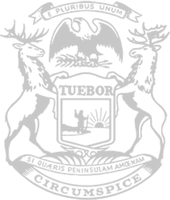 © 2009 - 2023 Michigan House Republicans. All Rights Reserved.
This site is protected by reCAPTCHA and the Google Privacy Policy and Terms of Service apply.