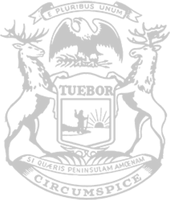 Rep. Markkanen: Updated voter ID measures provide more effective elections process for Michigan
State Rep. Greg Markkanen, of Hancock, this week helped advance reformative measures which work to restore confidence and create a clearer procedure for elections in the state.
The plans, Senate Bills 303-04 and 5007, establish voter identification requirements. Presenting an ID in order to cast a vote is a concept supported by 80 percent of the public, according to a recent poll conducted by Monmouth University. In 2018, the Pew Research Center found that 76 percent of Americans favored requiring everyone to show a government-issued photo ID to vote, compared to only 23 percent who opposed it.
"The data shows broad support for this issue. It's something people want," Markkanen said. "We have heard from many people across the state the last several months who have lost faith in Michigan's elections process. The Legislature provided them with a platform so their concerns could be heard and now we are responding with common-sense measures that will help restore confidence in how our elections are conducted."
The Senate bills require a voter to be provided with a provisional ballot if they do not have identification when voting in person. Provisional ballots must contain a notice that they will only be tabulated if a voter verifies their identity with a local clerk within six days after an election.
An additional $1 million in supplemental funding within House Bill 5053 would assist in implementing the Senate plans. Another bill will enhance the ability for people to obtain identification – ensuring that cost and access are not barriers to voting for anyone in Michigan. HB 5007 removes the current $10 issuance and renewal fees for a state personal identification card.
The plans now advance to the Senate for further consideration.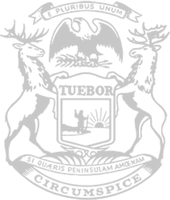 © 2009 - 2022 Michigan House Republicans. All Rights Reserved.
This site is protected by reCAPTCHA and the Google Privacy Policy and Terms of Service apply.