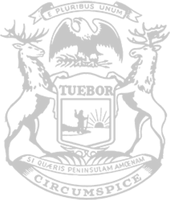 Rep. Markkanen: UIA's failures through faulty qualification criteria show need for reform
State Rep. Greg Markkanen today reiterated his call for an overhaul of the state's Unemployment Insurance Agency after new reports disclosed far wider ineptitude than once thought.
The U.S. Department of Labor warned state jobless agencies in May 2020 about implementing overly lenient qualifications for pandemic unemployment assistance (PUA). According to one report, the department sent an email to Michigan and other Midwest states about some states "cutting corners" and not meeting criteria to determine basic eligibility. 
"The agency continued to push on with their own requirements knowing they may not be aligning with federal standards, and it directly impacted residents and hard-working people throughout the state – including many people in the western U.P.," said Markkanen, of Hancock. "That's not serving people in an effective fashion. Unemployment assistance is consistently an issue my office gets the most questions and feedback on. As legislators and their staff did work the agency should have been doing by getting people help and their benefits fulfilled, the agency was making decisions that was going to cause people even more of a hassle. I find that ridiculous, and it's why we need to reform UIA."
The UIA informed hundreds of thousands of PUA recipients this summer that they may have been approved for benefits in error, and it was unclear whether residents would be required to pay back ineligible benefits. It was later learned that the federal government informed the UIA that the four specific criteria were invalid at least as early as this January.
Markkanen highlighted a recently unveiled House plan which will better serve jobless Michigan workers going forward by correcting UIA's mistakes and glaring procedural issues.
The reforms improve the agency's efficiency and work to re-establish trust among people in need of services. New rules include requiring the UIA to complete reviews and determinations within 10 business days. The plans also create a new independent citizens' advocate to serve as a point-of-contact for families who need help getting the jobless benefits they deserve. UIA would be required to submit a report to the advocate outlining the number of cases that have been appealed by the agency and sent to the internal Board of Appeals Commission, as well as the length of time cases have sat before the commission before a final resolution is reached. 
"Due to COVID-19 and executive orders in response, the agency saw a surge in unemployment claims. They were overwhelmed and underprepared to handle millions of people suddenly needing unemployment benefits to support themselves and their families," Markkanen said. "Over the past several months, we have seen information about decisions that were made by the agency before and during this period, as well as the level of ineffectiveness in serving people. The House has stepped forward with corrective measures to ensure a better system going forward.
"People needed UIA to assist them and unfortunately the agency did not come through for many of them. We must make sure that does not happen again."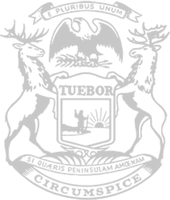 © 2009 - 2022 Michigan House Republicans. All Rights Reserved.
This site is protected by reCAPTCHA and the Google Privacy Policy and Terms of Service apply.