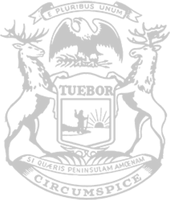 Rep. Markkanen protects personal freedoms with crucial House vote
Advancing legislation addresses concept of vaccine passport
State Rep. Greg Markkanen and the Michigan House today approved legislation protecting individual liberties by banning the use of government-issued COVID-19 vaccine passports.  
House Bill 4667, sponsored by state Rep. Sue Allor, of Wolverine, prohibits government entities in Michigan from issuing, producing or requiring a vaccine passport. The bill is specifically tailored to not outlaw standard vaccination cards that are provided when receiving the first dose of COVID-19 vaccine, but a separate passport derived through and backed by governmental entities. It defines a vaccination passport as a document or system which diminishes or enlarges a person's civil privileges.
"Receiving the vaccine or not receiving it is a personal choice," Markkanen said. "State and local governments should not withhold individual liberties based on that choice. We are seeing examples of this government overreach in other states and I am working tirelessly to ensure people throughout Michigan and the western U.P. are not subjected to it."
Hawaii recently became the second U.S. state to implement a vaccine verification system. New York had previously established its Excelsior Pass, which was developed in collaboration with IBM. The move to ban government-backed passports based on COVID-19 inoculation would align Michigan with several other states that have signed similar legislation into law.
Almost 4.8 million Michigan residents over the age of 16 – nearly 60 percent of the state's population – have received at least one dose of vaccine as of Tuesday, according to data from the Department of Health and Human Services.
HB 4667 has been referred to the Senate for further consideration.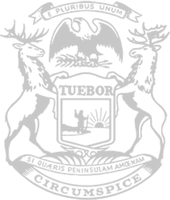 © 2009 - 2021 Michigan House Republicans. All Rights Reserved.
This site is protected by reCAPTCHA and the Google Privacy Policy and Terms of Service apply.