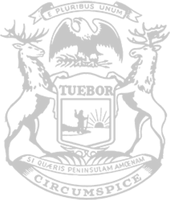 Rep. Markkanen: Legislature continues to act on calls to clean up state's jobless agency
State Rep. Greg Markkanen today voted to advance a series of proposals that improve efficiency and transparency at the state's struggling Unemployment Insurance Agency.
The plans establish a consistent and accelerated review process for claims and provide new provisions to protect both workers and small-business owners. Extra layers of assistance for those seeking it will cultivate a system that is streamlined, more user-friendly and robust in delivering sufficient service.
"There were major concerns from many people I talked to across the U.P. about effective customer service and consistency at the agency," said Markkanen, of Hancock. "People who had been put out of work and needed benefits to pay bills or buy groceries could not get through to anyone at the agency. Others waited weeks and months to get their claims fulfilled and did not understand why.
"It was clear we needed to establish a better system that people could trust going forward. These reforms act on those concerns and they have my full support."
Also included in the legislation is a new Unemployment Insurance Advocate office for citizens, employers and representatives of employers. The office will establish procedures for receiving and processing complaints, answer questions people may have and report findings of investigations done into a determination or procedure.
"The Legislature has held many hearings on these issues and put together comprehensive plans that will shore up weaknesses and general ineffectiveness that we saw from the agency during the pandemic," Markkanen said.
Another bill that was approved today, House Bill 5265, prohibits the recovery of improperly paid benefits due to certain errors made by UIA. Markkanen noted in his support for the measure that it was important to ensure people are not held responsible for returning thousands of dollars, which have likely already been spent, after the agency incorrectly implemented a federal assistance program.
HBs 5265 and 5549-54 now move to the Senate for further consideration.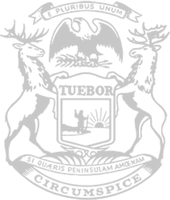 © 2009 - 2022 Michigan House Republicans. All Rights Reserved.
This site is protected by reCAPTCHA and the Google Privacy Policy and Terms of Service apply.