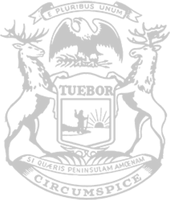 Rep. Markkanen: Governor's continued threats over Line 5 impact hundreds of thousands in northern Michigan
Legislator blasts letter to Enbridge, cites no viable alternatives to pipeline
State Rep. Greg Markkanen today said a recent letter from Gov. Gretchen Whitmer to Enbridge is yet another attempt to jeopardize needed heat for people and businesses across northern Michigan.
Last November, Gov. Gretchen Whitmer ordered Enbridge to shut down Line 5 by May 12, 2021. Enbridge has maintained that it will continue to operate the pipeline.
The letter sent Tuesday from Whitmer to Vern Yu, Enbridge's vice president, said the state will pursue trespassing charges against the company if it continues to operate the pipeline. Whitmer also said the state will explore liability costs if today's revocation date is not adhered to.
"People across northern Michigan are worried about what Line 5 shutting down would mean for their homes, families and small businesses," said Markkanen, of Hancock. "This letter is another troubling development in efforts to shut it down. I continue to stand by the tunnel project as the best way to ensure the safety of our Great Lakes while delivering resources that people need. And I will continue pushing for this effort as it alleviates concerns on both sides of this issue. I have seen no other real alternative that does so."
Markkanen pointed to Tuesday's testimony in the House Transportation Committee as proof of the pipeline's need and practicality. Michigan Oil and Gas Association President and CEO Jason Geer outlined the massive logistical stress of putting roughly 14,000 barrels of oil per day on truck or rail car without Line 5 in existence. There also isn't the manpower in the form of available drivers or the truck capability to handle such a change, Geer said.
"Two-thirds of our state's production for oil and gas is in northern Michigan," Geer said. "We have to be able to get that production to refineries, so without Line 5 this becomes a much greater challenge for us."
Chris Douglas, professor of economics at the University of Michigan-Flint, also laid out cost and resource usage projections for increased trucking compared to using the pipeline.
By using 600 miles of Michigan roadway to make the trip from Superior, Wisc. to Sarnia, Ontario, Douglas used Congressional Budget Office information to estimate that a tanker truck would create roughly $240 in pavement damage round-trip as part of a total cost of $324 round trip. With the estimate that 2,150 would be needed each day to replace the capacity from Line 5, the extra truck traffic would lead to almost $700,000 extra in cost to the state each day. If these trips are made every day, Douglas said, the annual cost would be more than $250 million. Douglas also highlighted increased carbon dioxide emissions estimates from increased trucking.
"A key principle in economics is that every action involves a trade-off," Douglas added. "Any action needs to be evaluated against its next best alternative. Whatever benefits are associated with closing Line 5 must be evaluated against the costs of the next best alternative. As these estimates indicate, the next best alternative is likely to be extremely costly."
Markkanen said: "We have incredibly harsh conditions in northern Michigan that will make that many trucks on the roadways dangerous. This is not a viable option and it's certainly not safe. The governor talks about Line 5 being a ticking time bomb and an environmental catastrophe waiting to happen. Over 2,000 tanker trucks on Michigan roads in the winter months every day would be inviting catastrophe."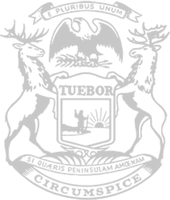 © 2009 - 2021 Michigan House Republicans. All Rights Reserved.
This site is protected by reCAPTCHA and the Google Privacy Policy and Terms of Service apply.