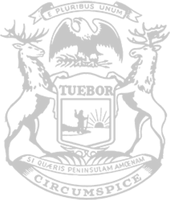 Rep. Markkanen fights to boost access to child care, give providers greater flexibility
RELEASE
|
September 14, 2020
State Rep. Greg Markkanen recently testified before the House Families, Children and Seniors Committee in support of his plan to improve access to child care for Upper Peninsula families.
Markkanen, of Hancock, said the measures would improve upon some overly burdensome regulations that have led to the steady decline in the number of in-home child care facilities statewide, particularly rural Michigan.
"The number of people offering in-home child care in Michigan has been on the downturn for years, and if you look at the number of regulations they have to deal with that shouldn't come as a surprise," Markkanen said. "To run a child care center or an in-home day care in Michigan, you have to comply with red tape from multiple state departments. My goal is to streamline the process, ease some of the headaches and increase opportunities for providers to expand their businesses so they're able to stay afloat and serve our communities."
            House Bills 5975-77 would:
Ensure child care providers have at least 90 days to implement any new requirements issued by the state.
Allow home and group home child care providers that have three years of experience and are in good standing with the state to slightly increase their child-provider ratios. Under the plan, family home facilities would be able to care for a maximum of seven children per adult, up from six. Group home child care facilities would be able to care for a maximum of 14 children per two adults, up from 12.
Increase the number of children allowed at family and group home child care facilities during the hours before and after school without it counting against child-provider ratios. Family home facilities would be allowed an additional three children and group centers would be allowed up to five additional children during these hours.
Markkanen said the number of in-home child care providers across Michigan is dropping at an alarming rate. A 2019 Public Sector Consultants study commissioned by the Michigan Department of Education found the number of family and group child care home providers declined as much as 38 percent in a seven-year span.
"In order to work, parents must be able to secure reliable and affordable child care for their children," Markkanen said. "Creating an environment where child care providers can succeed will benefit all Michigan families. It will allow more parents stay in the workforce and help boost local economies."
Markkanen's plan remains under consideration by the House Families, Children and Seniors Committee.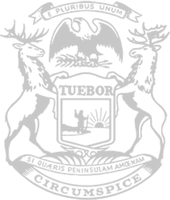 © 2009 - 2021 Michigan House Republicans. All Rights Reserved.
This site is protected by reCAPTCHA and the Google Privacy Policy and Terms of Service apply.