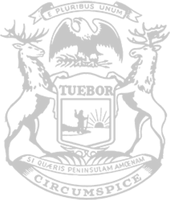 Rep. Johnsen, Sen. Johnson team up in defense of patients' rights
A set of bills introduced by state Rep. Gina Johnsen and Sen. Ruth Johnson would prevent a qualified health care facility from stopping a patient from seeing their representative during a pandemic.
Over the course of the COVID-19 pandemic, many Michigan residents lost family members and loved ones who were being treated in health care facilities and were heartbreakingly prohibited from visiting them even in their final hours. This should not be allowed during a pandemic or under any circumstance. These bills will ensure that patients will be able to see their loved ones when they need them most. 
"I'm pleased to team with Sen. Johnson on this issue that is important to all of us," said Rep. Johnsen (R-Lake Odessa). "Each one of us may be forced to endure a similar heartbreaking situation that so many Michiganders experienced during the COVID-19 pandemic. The concept of denying a dying patient the love and support of their loved ones in their final moments on earth is truly unfathomable. Patients have the right to say goodbye."
"Some of our state's most vulnerable residents were left isolated and alone," said Sen. Johnson, (R-Holly). "When a loved one can't visit a family member, when a child can't even visit a parent when they are dying – that robs us of our humanity. It should never happen."
Rep. Johnsen's bill, House Bill 4830, was referred to the House Health Policy Committee for consideration. Sen. Johnson's identical bill, Senate Bill 400, was referred to the Senate Oversight Committee. Both bills remain under consideration.
###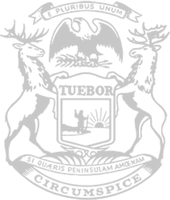 © 2009 - 2023 Michigan House Republicans. All Rights Reserved.
This site is protected by reCAPTCHA and the Google Privacy Policy and Terms of Service apply.