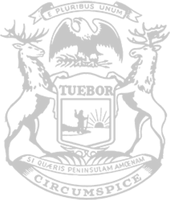 State Rep. Julie Alexander meets with a Jackson family whose home was built by Habitat for Humanity. Alexander introduced a plan to help low-income homeowners save on property taxes.
Rep. Alexander introduces plan to help low-income homeowners in Michigan
State Rep. Julie Alexander on Thursday introduced a plan to clarify the assessment of property taxes on homes built by nonprofit housing organizations in order to ease the burden on low-income homeowners.
"Great organizations like Habitat for Humanity construct affordable homes in our Jackson community and throughout the state because they know that a path to homeownership can be a path to a better future," said Alexander, of Hanover. "Supporting families in our community and the organizations that help provide safe, affordable homes for them is the right thing to do, but an unfortunate loophole has sometimes led to higher taxes than the law intended. My plan will help Michigan families keep their homes by clearing up the law and easing up their tax burden."
Michigan law uses the purchase price of homes built by charitable nonprofit housing organizations, such as Habitat for Humanity, to provide for a lower property tax assessment on the homes. However, an ambiguity in the law has allowed some local governments to assess these properties at a greater value, resulting in higher taxes on residents.
Alexander's House Bill 4812 would clarify that the purchase price of a low-income home for tax purposes would include neither any down payment made by or on behalf of the low-income homebuyer nor any equity gifted by the housing organization.
Alexander introduced the plan following conversations with state and local leadership at Habitat for Humanity, as well as with a local Jackson family whose property taxes are affected by the lack of clarity in current law.
"I value listening to members of our community to improve our state," Alexander said. "I look forward to moving this plan forward to help our Jackson families."
HB 4812 was referred to the Committee on Financial Services for review.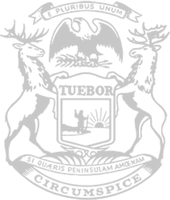 © 2009 - 2022 Michigan House Republicans. All Rights Reserved.
This site is protected by reCAPTCHA and the Google Privacy Policy and Terms of Service apply.