Senate panel approves Rep. Alexander plan to combat opioid epidemic
RELEASE
|
November 29, 2022
The Michigan Senate Committee on Judiciary and Public Safety today approved state Rep. Julie Alexander's bipartisan plan to protect Michigan residents from deadly drugs by cracking down on heroin and fentanyl dealers.
Alexander, R-Hanover, is the lead sponsor of House Bill 4243, which, along with HBs 4244 and 4245, would revise sentencing requirements for various narcotic drug crimes. The package includes a reclassification that would enable stricter sentencing recommendations for producing or distributing heroin or the even more dangerous fentanyl.
"Fentanyl and heroin have taken many lives and ruined many others," Alexander said. "Fighting the opioid epidemic and its cruel effects on victims and their families must include working to cut off the problem at its source, with tougher sentences for the criminals who bring these deadly substances into our communities."
A felony's classification level factors into the sentencing decision after a criminal is convicted. The bipartisan plan spearheaded by Alexander would increase the felony class for crimes related to delivering or manufacturing heroin, fentanyl, or carfentanil. A higher classification would increase the likelihood of tougher prison sentences for illegal drug producers and dealers.
Alexander credited Jackson County citizens for their inspiration and involvement in the legislative effort. After the death of his son, Andy, Mike Hirst founded a nonprofit called Andy's Angels to increase awareness about opiate abuse and help people struggling with addiction. Alexander also praised the family of the late Christopher Risner, a young man who used his own story of addiction and recovery to raise awareness and inspire hope.
"These families from our Jackson community have personally seen the destructive consequences of drugs," Alexander said. "Their efforts to raise awareness and bring healing are so important, and their work is yielding results in the community and in state government."
Alexander has also collaborated with Jackson County Prosecutor Jerard M. Jarzynka, who testified in support of Alexander's plan before a House panel last year.
After advancing from committee unanimously, the bills now proceed to the entire Senate for consideration.
###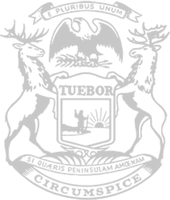 © 2009 - 2023 Michigan House Republicans. All Rights Reserved.
This site is protected by reCAPTCHA and the Google Privacy Policy and Terms of Service apply.