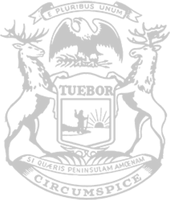 Democrats hike taxes, pig out on pork instead of investing in students
House Republican Leader Matt Hall on Thursday stood up for Michigan students and called out the Democrats' wasteful spending that is built on a tax hike and prioritizes pork projects over kids' academic needs.
The governor today signed into law Senate Bill 173 — Democrats' $24.3 billion budget related to schools, universities, and community colleges that underinvests in students. The bill is part of a larger budget that spends $81.7 billion of taxpayer money with an emphasis on pork and new, unsustainable programs.
"Michigan children who've struggled to learn to read won't get much comfort from the fact that Democrats put pet projects — powered by a tax hike — over students' academics," said Hall, R-Richland Township. "While Republicans called for our state to invest resources to boost classroom learning, Democrats squeezed $2 billion for pork and new programs into the school budget — wasting money that could have provided nearly $1,400 more for each Michigan student. They also eliminated dedicated funding for the school resource officers who keep our schools safe. To add insult to injury, Democrats can't even pay for all their unnecessary spending unless they raise taxes on Michiganders who are struggling from the rising cost of living. Michigan should wisely invest in student success instead of increasing taxes just to pay for the latest pork projects."
This spring, Hall secured an income tax cut for every Michigander and small business, but the Democrats' budget can only be balanced if the new 4.05% income tax rate is raised back to 4.25% next year. At the behest of her Democrat allies, Attorney General Dana Nessel in March ignored the clear language, history, and legislative intent of the law and decided that the tax cut will only last for one year. Legislative Democrats then baked the tax hike into their bloated spending plan.
Democrats added $2 billion of spending on pork and other programs into the school budget, which was released only hours before the vote. If Democrats had instead invested $2 billion in Michigan classrooms to help kids learn, the budget would provide an additional $1,360 for every Michigan student. This would amount to $10,968 per pupil, but Democrats opted for wasteful spending over students. For example, instead of providing an additional $83 per student, the Democrats spent $125 million on green buses that simply don't work for expansive rural communities.
The budget also eliminates dedicated funding for school resource officers (SROs), who build relationships with students as they protect Michigan schools. School districts in Kalamazoo and Allegan counties, which Hall represents, have taken advantage of SRO funding. The Democrat budget provides $25 million to expand the school meals program in order to give free meals to kids from well-off families — funding that could instead have restored the dedicated $25 million for school resource officers.
The school budget creates a $10 million program to aid students filling out the Free Application for Federal State Aid (FAFSA), resources that could have equalized public school student funding and make up the $9.8 million underfunding for some charter students who were treated unfairly in Democrats' budget.
Further examples of earmarks and other wasteful spending include: $225 million to pay off student loan debt, $4 million for enrolling kids in the free Dolly Parton Imagination Library program, $5 million for a TV station, $4 million for one particular school roof in Wyoming, $500,000 for driver's training at two school districts in Wayne County, and $500,000 for a pool in Eastpointe.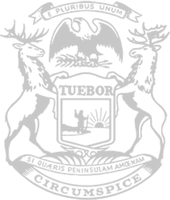 © 2009 - 2023 Michigan House Republicans. All Rights Reserved.
This site is protected by reCAPTCHA and the Google Privacy Policy and Terms of Service apply.