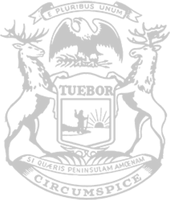 Leader Hall: Whitmer, Nessel team up to keep permanent income tax relief from Michiganders
House Republican Leader Matt Hall, R-Richland Township, today issued the following statement after Attorney General Dana Nessel issued an opinion in response to Gov. Gretchen Whitmer's treasurer, stating that the coming income tax cut, which will soon be triggered under a law passed by Republicans in 2015, will only last for one year:
"Since the beginning Gov. Whitmer has tried every trick in the book to undermine this income tax cut. After Republicans stopped the governor's attempt to block the tax cut with accounting shell games, she and Attorney General Nessel are resorting to fringe legal theories to keep long-lasting relief out of people's pockets. Michigan law states that the current tax rate will be reduced, and the language, history, and legislative intent of the law all make clear that the tax cut should be permanent. Playing word games with the law doesn't change the law. Michigan taxpayers deserve lasting, real relief, not a temporary money mirage brought on by Democrats' partisan tricks."
Hall protected the income tax cut by opposing Gov. Gretchen Whitmer's attempts to shift revenues and block the rate cut. The provision in House Bill 4001 that would have blocked the tax cut did not take effect due to Republican efforts. The nonpartisan experts at the House Fiscal Agency have said that the income tax cut would be permanent.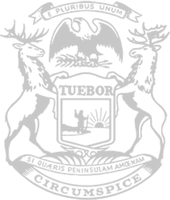 © 2009 - 2023 Michigan House Republicans. All Rights Reserved.
This site is protected by reCAPTCHA and the Google Privacy Policy and Terms of Service apply.