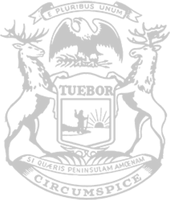 COLUMN: Responsible job providers deserve protection from people looking to profit from COVID-19
RELEASE
|
September 30, 2020
This has been a tough year for businesses, universities, non-profit organizations, child care centers and other job providers throughout Michigan. Many were forced to shut down or drastically change the way they operate due to the COVID-19 crisis and the resulting executive orders. Others dealt with tremendous uncertainty as they continued to provide services deemed essential.
Thankfully, most have begun to reopen – but they're not out of the woods yet. Many job providers are still struggling with supply chain problems, razor thin margins and fewer customers due to the pandemic. Employers also have the stress and uncertainty that comes with reopening their doors. What happens if they do everything right, follow all the CDC guidelines put in place to protect their workers and the public, and someone who comes down with the virus points the finger at their business? A flood of unfounded lawsuits filed by an unscrupulous attorney is enough to bankrupt any mom and pop shop and put more people out of work, even if they haven't done anything wrong.
We must have the backs of our small businesses and their employees as they return to work. That's why the COVID-19 liability protections recently approved by the Michigan House are so important.
The bipartisan proposal would protect businesses, universities, non-profit organizations, child care centers and other Michigan job providers from becoming the target of unwarranted lawsuits. Under House Bills 6030-32 and 6101, job providers cannot be held liable for lawsuits related to the COVID-19 pandemic if they are taking reasonable steps to follow public health guidelines.
It is just as critical to ensure that people who work to support their families know they will not be punished for following coronavirus protocols. This plan prohibits an employer from retaliating against an employee who is absent from work due to COVID-19.
While most workers and job providers are making every effort to follow state and federal requirements, there may be bad actors. They would not be shielded from civil liability under this proposal.
Some are claiming that our current laws already shield people who follow all of the rules; that they can prove their case in court. The fact is that COVID-19 has created an unprecedented situation, and our current laws do not do enough to protect employers and employees who have done nothing wrong from those who are looking to turn the pandemic into their own financial gain. An opportunistic attorney can easily pressure someone to settle – regardless of whether they have neglected the rules – by bringing a class action lawsuit or a flood of individual claims.
Healthy people and healthy job providers are both critically important to helping our communities grow and thrive. If we want job providers to reopen and stay open, we've got to have their backs. We must protect the store owners who do their best to protect their customers and their workers, the non-profit organizations who only want the best for the people they serve, and others who might be targeted by such lawsuits. It's the right thing to do.
###
State Rep. Greg Markkanen of Hancock is serving his first term in the Michigan House representing residents of Baraga, Gogebic, Houghton, Iron, Keweenaw and Ontonagon counties, as well as Powell and Ishpeming townships in Marquette County.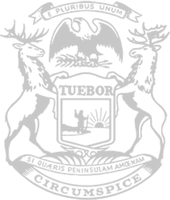 © 2009 - 2021 Michigan House Republicans. All Rights Reserved.
This site is protected by reCAPTCHA and the Google Privacy Policy and Terms of Service apply.