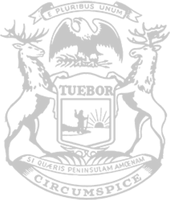 COLUMN: Protect Michigan's most vulnerable residents by ending dangerous COVID-19 nursing home policies
Michigan has recorded about 6,400 COVID-19-related deaths since the virus first appeared in Metro Detroit back in March. About a third – 2,005 of them, to be exact – were residents of nursing homes. This is a heartbreaking statistic we should be doing more to address.
At first, many long-term care facilities took quick action to ban guests and outside visitors from entering to protect their vulnerable residents from the deadly virus. Things took a huge swing for the worse after Gov. Whitmer issued an executive order establishing nursing homes and other long-term care facilities as regional hubs, requiring them to accept COVID-19 patients. This created a situation where contagious coronavirus patients were housed under the same roof as uninfected residents, putting our grandparents, moms and dads, husbands and wives, and other loved ones at risk.
Senior citizens, particularly those in our nursing homes, are at a higher risk of experiencing severe complications from COVID-19. The average age of a nursing home resident in Michigan is 82, and many have weakened immune systems from underlying health conditions that make them more vulnerable.
The policy was created by the governor, without any legislative input, and she has kept the policy in place despite repeated objections from myself and others.
We should all be outraged that Gov. Whitmer continues to stick to this flawed policy – even with all the data showing elevated COVID-19 deaths in nursing homes. At the same time, she has tightened restrictions on Upper Peninsula residents and job providers without any clear data to back the decision.
Implementing the ill-prescribed nursing home strategy was a fatal mistake. Sticking to it is beyond comprehension. More than 2,000 nursing home residents have already died from COVID-19 in our state, one of the worst rates in the nation. How many more of our loved ones will get sick before we end this policy?
The vulnerable people in our nursing homes need people to stand up and be their voice. That's why my colleagues and I recently approved a plan in the Michigan Legislature to end the governor's reckless policy and replace it with a safer, smarter strategy.
Senate Bill 956 protects nursing home residents by prohibiting the placement of individuals with COVID-19 in any long-term care facility unless it has a separate dedicated building where infected patients can be properly cared for while quarantined.
It also requires state regulators to complete an evaluation and report of the current policies regarding COVID-19 patients and nursing homes by Aug. 15. A new plan would be required by Sept. 1, creating at least one dedicated regional facility within each of the state's eight health regions for use as COVID-19 patient facilities.
Michigan's most vulnerable residents deserve better. They never should have had to worry about contagious COVID-19 patients being brought into the facilities they call home. I am hopeful the governor will take time to listen to the concerns of legislators and the families we represent. This isn't a partisan issue. She should sign Senate Bill 956 and put protections for the residents of our long-term care facilities into state law.
###
State Rep. Greg Markkanen of Hancock is serving his first term in the Michigan House representing residents of Baraga, Gogebic, Houghton, Iron, Keweenaw and Ontonagon counties, as well as Powell and Ishpeming townships in Marquette County.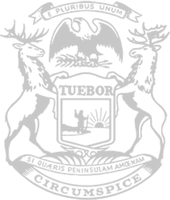 © 2009 - 2021 Michigan House Republicans. All Rights Reserved.
This site is protected by reCAPTCHA and the Google Privacy Policy and Terms of Service apply.