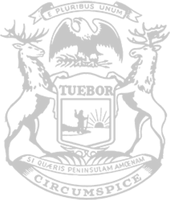 COLUMN: Criminal justice reforms will give second chance to people who deserve a fresh start
By State Reps. Greg Markkanen and Graham Filler
Everybody makes mistakes. Unfortunately for some, their past mistakes have left them with old criminal records from which they are never truly able to move on.
Many Upper Peninsula residents have old criminal convictions from bad decisions they made when they were younger. They serve their sentences, pay their fines and try to move on – only to find out their mistakes continue to hold them back. Even a decade or more after being released from prison, good people with old criminal convictions are often unable to pursue well-paying careers, get car or home loans, or access education and training opportunities because of their records.
That's why we both are so passionate about criminal justice reform, and why we fought for the bipartisan expungement reform plan approved by the Michigan House late last year.
Under the plan, Michigan's expungement law would expand to give hundreds of thousands of residents with old, low-level criminal convictions the ability to start fresh. It would also shorten the period people must wait before their records can be set aside and establish an automatic expungement system for certain types of offenses.
Giving people who have already been held accountable for their mistakes a clean criminal history will help them get jobs, particularly in skilled professions with stringent licensure requirements. Too often, these requirements disqualify former offenders based on old crimes that are completely unrelated to the type of work associated with the license.
A University of Michigan Law School study published earlier this year found people whose criminal records are cleared tend to experience a sharp upturn in their wage and employment trajectories. On average, wages went up by 25 percent within two years of the expungement.
The reforms we are fighting for are also in the best interest of public safety. When people have a steady, well-paying job that allows them to support their families, they're much less likely to go out and commit a crime. Research has also shown low-level offenders who have remained crime-free for three to five years are no more likely to commit a crime than anyone else.
Local businesses facing a difficult time finding skilled workers will also benefit. Expanding the number of people who are eligible for expungement will make thousands of folks more employable at a time when businesses are looking to grow their workforce.
Expanding expungement is quite simply the right thing to do. This plan will give good people new opportunities for success, build stronger communities and help strengthen our economy. We urge our colleagues in the Michigan Senate to support it.
###
State Rep. Greg Markkanen of Hancock is serving his first term in the Michigan House representing residents of Baraga, Gogebic, Houghton, Iron, Keweenaw and Ontonagon counties, as well as Powell and Ishpeming townships in Marquette County.
State Rep. Graham Filler, chair of the House Judiciary Committee, represents residents of Clinton and Gratiot counties.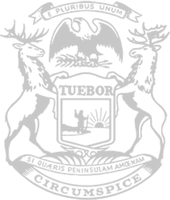 © 2009 - 2020 Michigan House Republicans. All Rights Reserved.
This site is protected by reCAPTCHA and the Google Privacy Policy and Terms of Service apply.