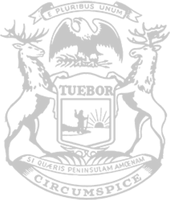 State lawmakers urge governor to declare emergency along Lake Michigan shoreline
A bipartisan group of Michigan lawmakers today sent a letter to Gov. Gretchen Whitmer urging her to declare a state of emergency for the entire Lake Michigan shoreline because of near-record high water levels.
The letter to seek a statewide response, spearheaded by Rep. Bradley Slagh of Zeeland, underscores the lakeshore erosion resulting from dangerously high water levels. Communities along Lake Michigan shoreline have experienced significant damage to both private and public property.
"What we're witnessing along the lakeshore has been truly heartbreaking," Slagh said. "Homes and businesses have been damaged or destroyed by the effects of wind and water. Even state parks and local roadways have been tremendously impacted by the brunt of rising water levels of Lake Michigan."
Joining Slagh in signing the letter were Speaker of the House Lee Chatfield of Levering and state Reps. Triston Cole of Mancelona, Beth Griffin of Mattawan, Jim Lilly of Park Township, Jack O'Malley of Lake Ann, Brad Paquette of Niles, Terry Sabo of Muskegon, Scott VanSingel of Grant, Greg VanWoerkom of Norton Shores, Pauline Wendzel of Watervliet and Mary Whiteford of Allegan.
By issuing a state of emergency, the governor would be able to designate more resources to respond to the erosion along the Lake Michigan shoreline. A state of emergency declaration also would allow the state to petition the federal government to do the same, activating additional resources to assist impacted communities and property owners.
The letter mentions how the Michigan Department of Environment, Great Lakes, and Energy has been helpful in speeding up the permitting process and reducing regulatory hurdles to address potential future impacts, but outlined that much of the damage has already been done – leaving residents and business owners to pick up the pieces.
"Mother Nature has taken her toll on thousands of Michigan families," Slagh said. "We're calling on the governor to declare an emergency and provide more state resources to address this situation and help all of those affected."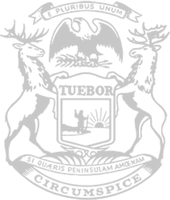 © 2009 - 2023 Michigan House Republicans. All Rights Reserved.
This site is protected by reCAPTCHA and the Google Privacy Policy and Terms of Service apply.