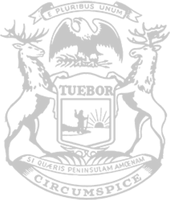 Rep. Paquette honors Frank DeLaTorre at state Capitol
State Rep. Brad Paquette, of Berrien Springs, was joined at the state Capitol recently by Emergency Medical Technician (EMT) Specialist Frank DeLaTorre.
DeLaTorre, of Southwestern Michigan Community Ambulance Service (SMCAS), is a committed mobile healthcare leader whose service in EMS spans three decades, twenty-seven of which were spent working for SMCAS. On top of his EMS credentials, Frank also holds Michigan Firefighter 1 and 2 certifications, along with Fire Officer 1, 2, and 3 certifications. In addition to working full time for SMCAS, Frank has been employed by Van Buren County Emergency Medical Service (VBEMS) for 23 years, North Berrien Fire-Rescue for 18 years, and Niles City Fire Department for 6 years.
Due to his incredible career of service to the community, SMCAS nominated DeLaTorre to the American Ambulance Association's Stars of Life program. The Stars of Life program celebrates the contributions of ambulance professionals who have gone above and beyond the call of duty in service to their communities or the EMS profession. Once nominated, stars and their guests are celebrated in a series of events in our nation's capital. Prior to these events, DeLaTorre joined Rep. Paquette at the state capital to be honored with a special tribute.
"EMTs and other EMS professionals are often the unsung heroes of our healthcare system and Frank is certainly a hero in my eyes," Rep. Paquette said. "His dedication, service, and commitment to prehospital care are truly deserving of this recognition and it was my privilege to thank him on behalf of our community."
DeLaTorre will now travel to Washington D.C. to be honored at the 2019 Stars of Life Banquet and Awards Ceremony. While there, he will take part in meetings on Capitol Hill aimed at helping lawmakers in Washington understand the needs of the ambulance community and ensuring they will protect the interests of the entire EMS industry.
###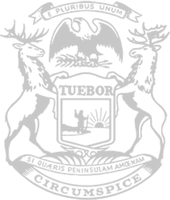 © 2009 - 2023 Michigan House Republicans. All Rights Reserved.
This site is protected by reCAPTCHA and the Google Privacy Policy and Terms of Service apply.