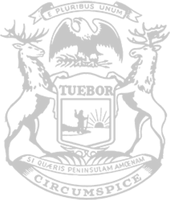 Rep. Mueller, state House approve plan to restore funding vetoed by Whitmer
Mueller fights to reinstate local secondary road patrol program
State Rep. Mike Mueller, of Linden, today joined the Michigan House of Representatives in the overwhelming bipartisan passage of a plan to restore budget funding vetoed by Gov. Whitmer earlier this year.
The governor vetoed nearly $1 billion in Legislature-approved funding when she signed the budget plan for the fiscal year that began Oct. 1.
The House plan approved today would restore the most critical of those vetoed funds, including Mueller's measure to restore essential funding for the secondary road patrol programs in Genesee and Oakland counties and throughout all of Michigan, ensuring the streets are safe and local sheriff's offices aren't forced to lay off deputies.
"Rural communities like ours can't afford to go without secondary road patrol – I know that firsthand," said Mueller, a retired sheriff's deputy. "The safety of our communities should be the government's highest priority. I'm pleased we were able to come together in a bipartisan fashion to approve this plan."
The plan also includes:
$1 million for the Autism Navigator program helping connect families with services.
$350,000 for a new autism intervention program to help infants and toddlers with developmental delays.
Adjusted funding to ensure public charter school students get the same investment from the state as all other public school students.
Restored tuition grant money for 17,000 independent college students.
$10 million for school safety grants.
$400,000 to bolster care for Michigan's Alzheimer and dementia community.
$16.6 million for rural hospitals
$10.7 million to improve pediatric psychiatric services
Nearly $2 million to continue the fight against opioid drug abuse
The plan now moves to be considered by the state Senate.
###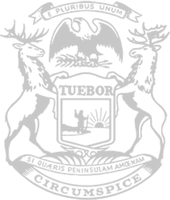 © 2009 - 2020 Michigan House Republicans. All Rights Reserved.
This site is protected by reCAPTCHA and the Google Privacy Policy and Terms of Service apply.