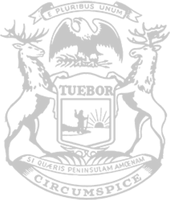 Veteran state representatives urge governor to end discussions with company linked to Chinese Communist Party
RELEASE
|
February 16, 2023
State Rep. David Martin and a group of other Republican state representatives, all military veterans, today sent a letter urging the governor to immediately end discussions with a company linked to the Chinese Communist Party that intends to build an automotive manufacturing facility in Michigan.
The letter calls on the governor to reverse course and reject a project by China-based Contemporary Amperex Technology Co., Limited (CATL) that the governor has used state taxpayer dollars to attract. The company announced plans this week to build an electric vehicle battery plant in the Marshall area.
Martin noted that CATL founder and chairman Zeng Yuqun is a member of the national committee of the Chinese People's Political Consultative Conference (CPPCC), which has ties to the Chinese Communist Party's "United Front" campaign.
"Michigan is home to hundreds of thousands of veterans who valiantly served in our armed forces to protect our country and defend our freedoms. Many of these men and women have bravely risked their lives to fight against tyrannical communist rule," the letter reads. "That's why it was particularly difficult to hear about your efforts to lure a Chinese Communist Party-linked company to Michigan.
"The Chinese government exerts totalitarian rule over every business in its country. That you would like to welcome Contemporary Amperex Technology to our state and offer it loads of taxpayer money to put down roots here is inconceivable. It's even more incredible that you would consider doing so following the brazen actions of the Chinese Communist Party violating U.S. airspace for surveillance activities."
The complete letter is available here.
###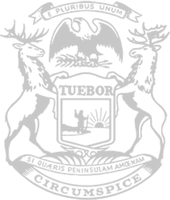 © 2009 - 2023 Michigan House Republicans. All Rights Reserved.
This site is protected by reCAPTCHA and the Google Privacy Policy and Terms of Service apply.