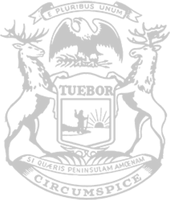 U.P. lawmakers highlight planned MEDC projects for Northern Michigan communities
State Reps. Greg Markkanen, R-Hancock, Beau LaFave, R-Iron Mountain, and Sara Cambensy, D-Marquette, and Sen. Ed McBroom, R-Waucedah Township, today applauded the recent announcement of several Michigan Economic Development Corporation plans strengthening communities in Michigan's Upper Peninsula.
The Michigan Strategic Fund approved multiple revitalization projects – including a pair for the city of Houghton. One will turn the vacant second floor of a building at 515 Shelden Avenue and a portion of the historic Lode Theater at 510 Shelden into residential units.
Another project will take place at 308-310 Shelden, creating residential space on the rear lower level of an existing mixed-use building. The city will receive roughly $675,000 in Community Development Block Grants between the two projects and both will generate private investments.
Markkanen noted that re-purposing buildings for residential use as laid out in the plans provides an effective, innovative and sorely needed solution.
"I'm pleased these efforts will help address the housing need in this particular community while we work to address the housing need in our region as a whole, especially for low- and moderate-income people and families," Markkanen said. "Accessibility and affordability are two major hurdles we are seeing. I am hopeful for more projects like this in the future as we work to bolster our communities and make them better places to live, work and raise a family."
"The city is excited to be part of this program," said Houghton City Manager Eric Waara through the MEDC. "With these projects, Houghton will have two-plus buildings that were underutilized for decades which now will be reactivated to increase the availability of quality housing in our downtown and add to the great stock we have. Their vision and creativity in finding these opportunities and being able to seize on them with MEDC's assistance will bring more residents to downtown, strengthen our local economy and add to the level of activity that makes our downtown buzz already."
The city of Munising has also received a grant of $192,500 for interior improvements needed for the Harley Apartments Rental Rehab project at 102 East Munising Avenue in downtown Munising. The project will stimulate new residential space on the second floor of an existing historic, multi-use building in the heart of downtown.
"Housing investments and projects like this are critical to communities like Munising who have a housing shortage right now," Cambensy said. "We know that these MEDC grants lead to long term change in our rural communities, preserving our beautiful and historic buildings, and allowing families to thrive in these new spaces."
In Iron Mountain, Eden Property Collection LLC plans to convert an underutilized, outmoded second floor of a historic mixed-use building that once served as the town firehall into residential apartments in the downtown area. When completed, the Sandstone Studios project will consist of one and two-bedroom market rate units and a rooftop terrace that will offer common outdoor space and sustainable green elements to the residents. The project is expected to generate a total capital investment of more than $1 million and will supply much-needed housing, as well as bring something new to the area and increase economic activity in downtown.
The Michigan Strategic Fund approved a Michigan Community Revitalization Program performance-based grant of $414,950 in support of the project. The city of Iron Mountain is providing a 10-year Commercial Rehabilitation Act tax exemption valued at $140,000.
Rep. LaFave and Sen. McBroom said this is wonderful news for the community, where housing is much needed.
"This is excellent news," LaFave said. "As a proud U.P native, I know firsthand all that our area has to offer. We have beautiful outdoor recreation opportunities and a great downtown. The problem for a long time has been a lack of housing. This grant is a step in the right direction. It's wonderful news and I hope to see many more developments like this in the future."
"Thank you to our local communities for working so hard to bring these opportunities to our small, UP towns and to the leadership at MEDC for hearing our calls for making it possible for our small towns to compete and win," McBroom said. "The western U.P. is a wonderful place to grow families and businesses, and the MSF grants will go a long way toward making it even better."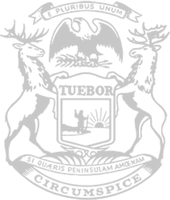 © 2009 - 2021 Michigan House Republicans. All Rights Reserved.
This site is protected by reCAPTCHA and the Google Privacy Policy and Terms of Service apply.