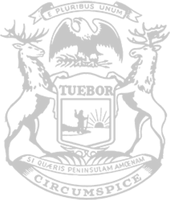 TRUSTING MICHIGAN'S HEALTH CARE EXPERTS
A column by state Rep. Luke Meerman, of Coopersville
The health community is desperate to care for people, but many hospitals, medical centers and other essential medical providers are facing dire financial hardships due to the coronavirus pandemic.

If our smaller hospitals fail, our communities will suffer. If we don't lead proactively, we could lose trusted health care in the region. Perhaps a regional healthcare consortium could be created to begin this process. Regionalization could be built around health care regions with each county health department, hospitals, local medical society, representatives from MIOSHA, chambers of commerce, and county administrators.
COVID-19 has had a major impact on hospital operations. With the cancelation of elective surgeries and other procedures, systems have had to furlough many workers and eliminate other positions permanently. Because of current restrictions, many hospitals can't provide the health care needed in areas where COVID-19 has been less impactful.
Hospitals have traditionally led the charge in determining the best way to care for the health of communities. We must get back to that. Health care experts are the ones to trust to compile data and science to create plans to reopen elective surgeries and procedures. This will keep hospitals viable and able to continue providing health care jobs while also providing necessary care for Michiganders in need. Hospital administrators, with the help of the county health department, should be given the autonomy to make decisions about how many beds should be set aside for COVID-19 patients versus other normal hospitals operations. They know how much personal protective equipment they have on hand and how much to hold for a possible spike in cases in their area.
The problem isn't limited to hospitals and urgent care centers. Primary care providers, eye care, dental care, and many other medical professions must be a part of this restart. Some emergency room physicians are reporting increases in dental cases in emergency rooms as dentist offices are closed. We need to allow all sectors of the health care industry to begin providing more care. They have always strived to keep us healthy and I am confident they will continue to do so.
Many health care offices and hospitals have high overhead expenses to pay for specialty equipment and office space. These expenses do not go away when the doors close. Physicians are uniquely aware of the risks of COVID-19 and how to mitigate those risks. If we want to let science lead us in determining when it is safe to reopen, we must allow the health care providers at the front line be the ones to make the decisions in their areas.
It is becoming more and more clear that this virus is affecting each part of the state differently. Shouldn't we trust our existing front-line health care experts be the ones to make the real-time decisions as to how to care for their own patients? If we trust them to care for cancer or childbirth, shouldn't we trust them to make decisions as to when it is safe to open their own offices? When physicians treat patients, they take an oath to do no harm. The time has come to trust their judgement.
We regularly weigh side effects vs. benefits because there are nearly always side effects to every treatment. COVID-19 is no different. There are many side effects to this quarantine. Other important health issues have been put on hold. The economy has been severely damaged. Mental health and substance abuse have been strained. These side effects cannot be ignored, or our treatment of the virus may cause more damage than the virus itself.
###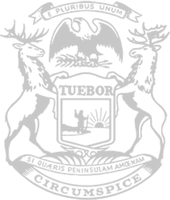 © 2009 - 2021 Michigan House Republicans. All Rights Reserved.
This site is protected by reCAPTCHA and the Google Privacy Policy and Terms of Service apply.