The Michigan House Freedom Caucus fights for workers' freedoms, not union bosses
MICHIGAN HOUSE FREEDOM CAUCUS
| | | |
| --- | --- | --- |
| Chair Rep. Steve Carra | Rep. Angela Rigas | Rep. Rachelle Smit |
| Vice Chair Rep. Matt Maddock | Rep. Joseph Fox | Rep. James DeSana |
| Rep. Neil Friske | Rep. Josh Schriver | Rep. Andrew Beeler |
---
The Michigan House Freedom Caucus remains committed to our Michigan workers' basic liberties, who will no longer be able to opt out of union membership or paying dues at workplaces where unions have representation. House Bills 4004 and 4005, along with Senate Bill 34, would repeal Michigan's 'Right-to-Work' law that has protected workers from compulsory union membership as a condition of employment. Additionally, Democrats approved an appropriation to these bills, preventing a citizen referendum from repealing the law, as they know Right to Work is popular with Michiganders (almost 60% are in favor of keeping Right to Work in place).
These bills also ignore the fact that compulsory unionization makes Michigan less competitive with its neighbors. Corporations looking to build manufacturing facilities and hire our workers will look to Indiana and Ohio's cheaper labor forces instead. Michigan taxpayers will inevitably see billions of dollars go towards big-business handouts to make up for our artificially high wages and salaries. If billions of dollars were needed to incentivize Ford to start up a battery plant in Marshall under 'Right-to-Work', then billions will be required to draw in any manufacturer after the law's repeal.
Union membership has declined as a proportion of our state's workforce since the 1960s. A repeal infringes on worker freedoms, gives unions leeway over decisions business owners should make according to free-market principles, and bolsters the influential position they retain over our Democrat-controlled state Legislature. Additionally, a repeal of these laws defeats a decade's worth of progress.
"I have heard from organizations within several industries who are incredibly frustrated with our state," said Rigas, of Caledonia. "The constant changing of rules and laws is ruining any form of economic comeback we may have had. Last month, the governor had to entice Ford, of all companies, to build a new plant in their home state with nearly a billion dollars. The market doesn't lie. When businesses are hesitant to come here, Michiganders notice."
The House Freedom Caucus will continue to protect both the basic liberties of our state's workers and the prosperity of Michigan businesses in the competitive free market.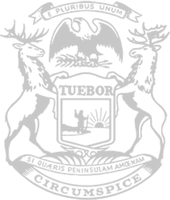 © 2009 - 2023 Michigan House Republicans. All Rights Reserved.
This site is protected by reCAPTCHA and the Google Privacy Policy and Terms of Service apply.