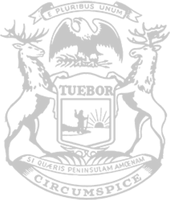 State Rep. Wozniak responds to governor's latest demand to shut down Line 5
RELEASE
|
November 17, 2020
State Rep. Douglas Wozniak, of Shelby Township, today responded to the governor's recent order to shut down Enbridge's Line 5 pipeline – which carries 23 million gallons of crude oil and natural gas liquids daily that Michigan families and business owners rely on to meet their everyday needs.
"Gov. Whitmer's quest to shut down Line 5 in just a few short months without any sort of alternative plan in place would be devastating for the families and job providers who depend on it to heat their homes and run their businesses," Wozniak said. "The fact remains: Line 5 is the most common-sense, practical way to deliver resources throughout the state safely and effectively."
Wozniak said he has always been in support of Enbridge's plan to build a tunnel 100 feet beneath the Straits of Mackinac. He said the governor and her administration should focus more on accelerating the rebuild of the pipeline, rather than continuing to delay its construction with lengthy lawsuits paid for by taxpayers.
"It makes no sense to shut down Line 5 and hurt so many Michigan families in the process," Wozniak said. "Instead, let's get moving with the tunnel. Not only is that project going to create hundreds of jobs, it's our best bet at protecting our state's precious natural resources and Great Lakes. Let's get moving."
Wozniak added Enbridge, which will be footing the entire $500 million cost for the tunnel project, will closely monitor construction with underwater cameras.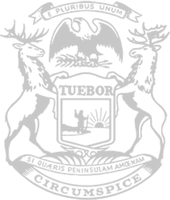 © 2009 - 2021 Michigan House Republicans. All Rights Reserved.
This site is protected by reCAPTCHA and the Google Privacy Policy and Terms of Service apply.