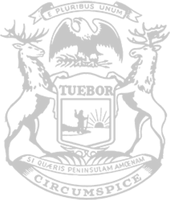 State Rep. Meerman's take on Governor Whitmer's 'stay-at-home' order expansion
Column by State Rep. Luke Meerman
First and foremost, I want to thank everyone who has voiced their concerns regarding the extension of the emergency declaration. The vote I took to expand the declaration until the end of April was to give the Legislature some authority as we continue to move through these unprecedented times. I was hopeful Governor Whitmer would honor what the overwhelming majority of the citizens of our state want, and begin to loosen some restrictions on businesses, getting people back to work and normal everyday life.
Businesses are struggling. Dale Buist with Countryside Greenhouses said they're throwing product away every day and risk losing a 38-year-old business. John and Holly Harms who own Hudsonville Grille are hurting. Wash and Wags, who take care of animals, said if they stay closed longer than two months they could close indefinitely, effecting 15 employees. Tricia Roslund, owner of Allendale Eye Care, who has been in business for 25 years, said they are just able to band aid problems to 5% revenue while still paying staff and has had to transfer all personal savings to her business in order to save it.
Unfortunately, after hearing the governor's decision to place more restrictions on businesses and declare a 'stay at home order' until April 30th, it appears she has no plans to get Michigan back to work. She's not listening to business owners and the working people of Michigan who want to go back to work. She continues to use this public health crisis as a political audition for her aspirations to become Vice President of the United States. I am ashamed and extremely frustrated with the lack of flexibility the governor has shown in allowing businesses, who can operate safely, go back to work. No discussion. No plans. Republicans are working on plans to open businesses safely, so Michigan's economy can restart and get people back to work without increasing the risk of transmitting COVID-19.
With Gov. Whitmer's recent announcement to extend the emergency declaration and add more restrictions, I can assure you I will absolutely not support an extension of the emergency declaration at any other point throughout this process. Gov. Whitmer could have brought hope to the state. She did the opposite. Her decision was too easy. It didn't take any work. The powers she's given herself isn't helping our economy, it's hurting countless Michigan families. Unfortunately, politics seem more important to the governor than the livelihood and economic future of Michigan's residents. During this time of crisis, I was hopeful we could all work together to do what's best for our state. It's clear that's not what Gov. Whitmer has in mind.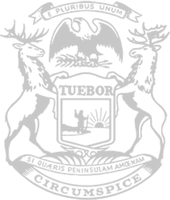 © 2009 - 2021 Michigan House Republicans. All Rights Reserved.
This site is protected by reCAPTCHA and the Google Privacy Policy and Terms of Service apply.