Reps. Prestin, Friske, and Markkanen slam committee passage of Green New Deal Enabling Legislation
State Reps. Dave Prestin, Greg Markkanen, and Neil Friske were shocked when legislation stripping local control and handing additional power to unelected bureaucrats passed the House Energy Committee along party lines Wednesday.
"I am deeply disappointed. The U.P. delegation did not speak as one voice on this one," said Prestin of Cedar River. "We had people coming out of the woodwork to oppose this downstate takeover – the fact that Rep. Jenn Hill (D-Marquette) voted for these awful bills is a complete abandonment of the citizens in the Upper Peninsula."
Current law allows local elected governments and citizens to have a say on where industrial solar and wind projects can be located. House Bills 5120-5123, introduced by House Democrats last week, would give the unelected Michigan Public Service Commission the authority to permit large solar and wind construction, taking control away from local governments. The three-member board is made of governor appointees, and the governor is publicly supporting a plan to add thousands of square miles of new wind and solar farms in rural communities.
"Local control is essential in all aspects of government, especially in projects that could change the entire landscape of a community," said Markkanen, R-Hancock. "The people who know best about our community were elected by our friends and neighbors to make those decisions. It's vital that our voices don't get drowned out by Lansing Democrats who want to make the U.P. into a parking lot full of windmills."
"The citizens of the Upper Peninsula are honest and hard-working," said Friske, R-Charlevoix. "They know a bad idea when they see one. They are telling us these bills are a terrible idea. I'm proud of the people who sent me to Lansing, and I'm proud to stand with them in opposition of this radical legislation."
Both Prestin and Hill sit on the Energy Committee. Prestin remained opposed to legislation throughout the process. Hill, who was initially skeptical of the package, later voted "yes" after offering two minor amendments that did not address concerns of U.P. residents. One amendment defines public benefits. The second requires organizations manufacturing solar and wind farms to compensate a local unit of government so they can spend their time fighting with the MPSC.
"Hill's amendments do nothing of substance to change the process of the bills as introduced. Giving local governments funding to oppose these projects, but not giving them a vote, doesn't change anything for rural communities." Prestin said. "Instead of sticking up for the people in the U.P., she yielded to a radical plan that sees our communities steamrolled by a commission with no incentive to listen to local concerns."
Despite Republican opposition, HBs 5120-23 will now move on to the full Michigan House for further consideration.
###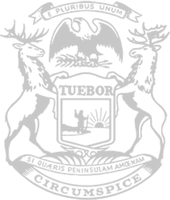 © 2009 - 2023 Michigan House Republicans. All Rights Reserved.
This site is protected by reCAPTCHA and the Google Privacy Policy and Terms of Service apply.