Reps. Meerman, Bruck launch legislative working group to address national security
RELEASE
|
September 29, 2023
After introducing a comprehensive plan to protect Michigan from various foreign influences and threats, Rep. Luke Meerman (R-Lamont) and Rep. Will Bruck (R-Erie) this week launched the Michigan Legislature Working Group for National Security.  
The working group, which is open to bipartisan participation, will delve into assessing potential threats, provide information and explanations to their legislative colleagues and the public, and guide statutory and regulatory reforms. It also intends to track, evaluate, and assign threat level ratings within the state of Michigan and publicize them. 
Bruck and Meerman released the following statement: 
"We are living in a time where the international, national, and subnational landscape is characterized by always evolving threats. 
"State leaders are uniquely positioned to nimbly spot and engage against subnational engagements by adversarial countries of concern. 
"It is imperative we are united in a bipartisan fashion and steadfast in facing these threats, particularly from the People's Republic of China and the Chinese Communist Party.  
"Our working group is modeled after the important, timely and successful work of the United States House Select Committee on Strategic Competition between the United States and the Chinese Communist Party, which was approved in a bipartisan super-majority vote of 365-65 on January 10 of this year. The committee is strongly led by Congressman Mike Gallagher (R-WI) and Congressman Raja Krishnamoorthi (D-IL) as they research and expose manifestations of the threat from the PRC, devising and implementing ways to tackle it. 
"We are looking forward to working in a bipartisan manner with our colleagues." 
###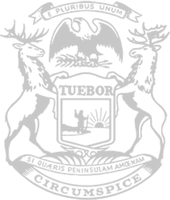 © 2009 - 2023 Michigan House Republicans. All Rights Reserved.
This site is protected by reCAPTCHA and the Google Privacy Policy and Terms of Service apply.