Reps. Markkanen, Prestin Oppose Federal Takeover of U.P. land
A pair of U.P. state legislators today took issue with a downstate effort to dictate the future of land in the U.P.
Senate Concurrent Resolution 11 urges Congress to designate areas of the U.P. as federally protected Wilderness areas. The proposed area includes the Ehlco Area, Trap Hills, Norwich Plains, and a 2,000-acre addition to the Sturgeon River Gorge Wilderness; a total of 51,000 new restricted-use acres.
With this designation come many unacceptable restrictions. Of particular concern to Reps. Markkanen and Prestin are the prohibitions on tree cutting and the use of vehicles – from cars to bicycles.
"Once again, we find ourselves defending our U.P. way of life from people who don't live here," said Prestin, of Cedar River. "This is part of an ongoing effort to use the power of the state and federal government to dictate how we live our lives – from healthcare access to energy usage and our livelihoods. We see this all too often. These prohibitions restrict responsible forest management practices and stops older people and people with disabilities from adequately enjoying the outdoors. This effort totally discards the responsible, resource-based economies that allow us to survive up here. The Upper Peninsula is our home, not a playground."
Notable restrictions include:
Cutting live trees
Moving dead trees
Removing anything from a cave
Constructing or maintaining a road or trail
Handing out fliers
Using a loud-speaker
Having a dog on a leash longer than six feet
Possessing or using a motor vehicle or bike
Using a helicopter to pick up or drop off any person or supplies
Furthermore, firearms could be prohibited at any time by executive order.
In response, Reps. Markkanen and Prestin introduced a pair of resolutions today, House Resolution 153 and House Concurrent Resolution 7, urging Congress not to issue the Wilderness area declaration and instead ask Congress to declare the entire city of Ann Arbor a federally protected wilderness area.
"Why a Senator from Ann Arbor thinks she and the Biden Administration know how to manage our backyard better than we do is patently ridiculous," said Markkanen, of Hancock. "If downstate Democrats want new wilderness areas in Michigan, I'm more than willing to help out by asking Congress to declare the entire city of Ann Arbor a federally protected wilderness area."
The state of Michigan has a total of 16 federal Wilderness areas that cover nearly 300,000 acres. Wilderness areas are managed by four federal agencies – the National Park Service, the U.S. Forest Service, the U.S. Fish and Wildlife Service or the Bureau of Land Management.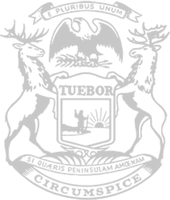 © 2009 - 2023 Michigan House Republicans. All Rights Reserved.
This site is protected by reCAPTCHA and the Google Privacy Policy and Terms of Service apply.