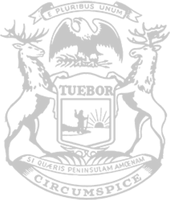 Reps. LaFave & Markkanen: State budget reflects the priorities of Upper Peninsula families
RELEASE
|
September 23, 2020
State Rep. Beau LaFave, of Iron Mountain, and Greg Markkanen, of Hancock, today said they both support a new state budget approved by the Michigan House that protects funding for K-12 schools, local communities and other shared top priorities of Upper Peninsula families.
Despite the impact COVID-19 and economic shutdowns have had on the state economy, LaFave and Markkanen noted the plan for the fiscal year that begins Oct. 1 once again was approved without tax increases. The balanced budget does not grow state government, returning about $35 million to the state's budget stabilization fund.
"A budget in its simplest form is a statement of priorities," LaFave said. "Upper Peninsula families deserve a state government that respects their hard work and sacrifices while investing in what matters most to them. Even in tough times like these, the Legislature was able to craft a budget plan that protects resources for well-established priorities such as education, workforce development, roads and infrastructure – without raising taxes. As your state representative, I will always fight to make government better for our communities, not bigger."
The budget includes $4 million to help Houghton and Baraga counties repair roadways damaged during the devastating rainstorm and flooding in June 2018.
"I have been fighting to secure this funding since I first started serving our community in the House last year," Markkanen said. "It's been more than two years since devastating floods rocked the Western Upper Peninsula, and quite a few roads are still impassable. The people of our community are resilient, and we have done our best to recover, but these funds are sorely needed to continue the process of rebuilding our roadways." 
The Upper Peninsula representatives highlighted the fact that the per-student foundation allowance for K-12 schools remains unchanged, and schools will receive an additional one-time payment equal to roughly $65 per student, along with other changes to increase the commitment to Michigan's school aid fund. The school aid fund will surpass $15.5 billion, a record-high investment.
The budget plan also fully protects revenue sharing payments made to cities, townships and counties – helping fund the essential local services residents across Michigan rely on every day.
Other highlights for the budget year beginning Oct. 1 include:
Public Safety: The budget plan includes $13 million to support local-level road patrols and ensure roadways remain safe.
Jobs: The Legislature successfully secured more than $28 million in funding for Going Pro, a vital economic development program that provides training to enhance skills and talent of Michigan's workforce through completive grants to employers.
Rural Broadband: The budget includes more than $14 million to implement and maintain a statewide broadband program that will help connect more Michiganders in rural regions of the state to faster, more reliable internet.
U.P. Veterans Cemetery: LaFave played a pivotal role in securing funds for the Department of Military and Veterans Affairs to conduct an assessment of the need for, feasibility, and annual cost for the state to establish and maintain a new veterans cemetery in the Upper Peninsula. The governor vetoed this funding in last year's budget.
Road funding: The Legislature continues to follow through on the plan approved in 2015 to add significantly more money to road repairs every year through 2021. This plan remains intact to help ensure better roads moving forward, and that must be taken into account before asking for even more money.
The budget plan – contained in House Bill 5396 and Senate Bill 927 – advances to the governor for her consideration.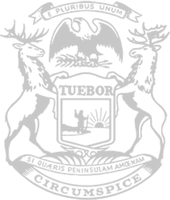 © 2009 - 2021 Michigan House Republicans. All Rights Reserved.
This site is protected by reCAPTCHA and the Google Privacy Policy and Terms of Service apply.