Representative Schuette Sets Next "Ask Bill G." Office Hours Meetings For October 23
Representative Bill G. Schuette has announced upcoming "Ask Bill G." Office Hours events on Monday, October 23.
"Ask Bill G." events are part of Bill's commitment to listening to residents across the 95th House District in Midland and Gladwin counties.
"These are great opportunities to chat with people across our communities, answer their questions and listen to their concerns," Schuette said. "I welcome anyone who is interested to attend."
"Ask Bill G." Office Hours will take place at the following times and locations on Oct. 23:
• 9:30-10:30 a.m. at Cultivate Coffee and Tea, located at 335 West Saginaw Road in Sanford.
• 11:00-12:00 p.m. at the Beaverton Activity Center, located at 106 Tonkin Street in Beaverton.
Rep. Schuette will be meeting with interested individuals one-on-one during these times. Those who wish to set up an appointment can email Luke Derheim, who serves as legislative director for Rep. Schuette, at [email protected]. Walk-in meetings are also welcome. Those unable to attend may contact Schuette's office by calling (517) 373-0152 or emailing [email protected].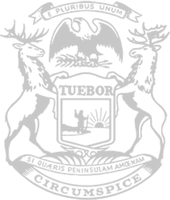 © 2009 - 2023 Michigan House Republicans. All Rights Reserved.
This site is protected by reCAPTCHA and the Google Privacy Policy and Terms of Service apply.