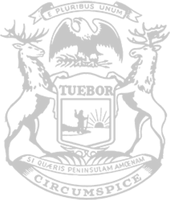 Representative Schuette Presents Tributes at Calvary Baptist Academy
PHOTO INFORMATION: Representative Bill G. Schuette presented Calvary Baptist Academy with a state tribute honoring it's 50th anniversary on Friday, May 26.
"Over the last half century, Calvary Baptist Academy has grown from small classrooms operating out of a church basement to rapidly growing enrollment and multi-unit campus. That is certainly worth celebrating." Schuette said. "Calvary pushes its students to excellence in academics, in athletics and in good citizenship. I look forward to seeing its continued success over its next 50 years!"
Schuette also presented a tribute to retiring School Administrator Mike Reece, who has been with CBA for 45 of it's 50 years during which it has grown from a handful of students to over 700.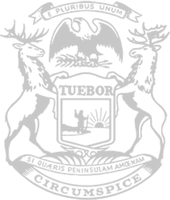 © 2009 - 2023 Michigan House Republicans. All Rights Reserved.
This site is protected by reCAPTCHA and the Google Privacy Policy and Terms of Service apply.