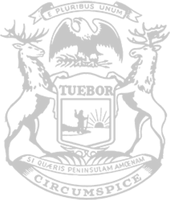 Rep. Wozniak testifies in support of plan to prosecute abusers, protect animals
RELEASE
|
September 28, 2021
State Rep. Doug Wozniak today testified before the House Committee on Judiciary in support of his plan to increase prosecution of animal abuse and ensure owners pay the costs of sheltering their abused or neglected animals.
"Animal abuse is a serious crime," said Wozniak of Shelby Township. "Unfortunately, the current system is disincentivizing the prosecution of these crimes while animal shelters are left on the hook for costs incurred caring for animal victims. My plan will address both problems by requiring owners to identify themselves and pay sheltering costs — or forfeit the animal."
Under current law, a prosecutor must file a civil forfeiture action in addition to a criminal prosecution to seek an order that the owner forfeit the animal, unless a bond is paid to provide for the animal's shelter care. However, forfeiture proceedings often cannot begin unless the owner is charged with a crime, and this can leave shelters to pay out of pocket to care for seized animals whose owners have not been identified. An abusive owner is less likely to come forward to avoid both prosecution and payment, so these animals are sometimes held in legal limbo for months or even years.
To rectify these issues, Wozniak introduced House Bills 4703 and 4704, which would require an owner accused of cruelty or neglect to post the bond or forfeit the animal at the front end of the legal proceedings. Due process protections are in place with a judicial hearing where the prosecution bears the burden to justify the seizure of the animals from the owner's care. A substitute will be offered in committee to ensure that a judge will consider an exception for financial hardship before ordering a bond to care for the animals during the legal process as well as exempting service animals from accidental seizure.
HBs 4703 and 4704 remain under consideration by the committee.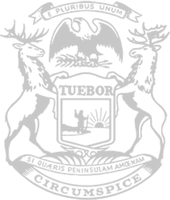 © 2009 - 2021 Michigan House Republicans. All Rights Reserved.
This site is protected by reCAPTCHA and the Google Privacy Policy and Terms of Service apply.