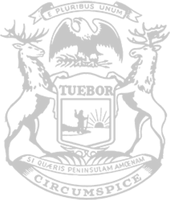 Rep. Wozniak supports House-approved budget, including COVID-19 relief funding and aid for students
State Rep. Doug Wozniak yesterday voted for and supported House approval of a budget plan to help Michigan recover from COVID-19, expand funding for students, open essential state offices, and invest in the construction of roads and bridges.
"Michigan residents have struggled through prolonged economic and academic shutdowns, stay-at-home orders, capacity limitations, and more," said Rep. Wozniak. "This newly approved budget allocates funding for measures that will have real and immediate impacts on small business owners, students who struggled with distance learning, residents who found unemployment offices difficult to reach, and Michiganders hoping for better infrastructure."
The approved budget includes $16.37 billion allocated for the school aid fund, with most schools receiving an additional $100 per student. The plan also provides $1.5 billion in special education funding, with an additional $20 million to invest in those services at a local level.
The COVID supplemental budget includes $1.4 billion for child care, $743 million for food assistance, and $481 million to assist with rent, utility and energy bills.
"Families made up of two working parents and school-age children have not only struggled throughout the past year, but have suffered," said Rep. Wozniak. "Instead of emphasizing the importance of family and education, Michigan leadership banned kids at impressionable ages from socializing and learning in classrooms, placing new burdens on parents trying to provide for their families. The aid in this budget plan is critical for supporting them, and I am proud we were able to get it done for Michigan families."
The House-passed budget measures also require the offices of the Secretary of State and the Unemployment Insurance Agency to reopen.
"The Unemployment Insurance Agency has come under scrutiny, and rightfully so, over the past year for fraudulent activity they have struggled to manage," said Rep. Wozniak. "Their departmental deficiencies have kept money from reaching the pockets of law-abiding citizens, and they should absolutely reopen their offices to people who need help."
The budget also allocates $7 billion in funding for roads and transportation and includes the use of supplemental federal funds to support state and local highway infrastructure programs.
The plans advance to the Senate for further consideration.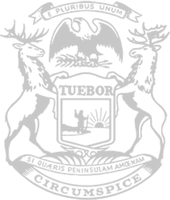 © 2009 - 2021 Michigan House Republicans. All Rights Reserved.
This site is protected by reCAPTCHA and the Google Privacy Policy and Terms of Service apply.