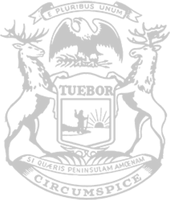 Rep. Wozniak supports budget with vital spending protections in face of COVID-19
RELEASE
|
September 24, 2020
State Rep. Douglas Wozniak on Wednesday voted to advance a state budget plan that overcomes immense financial challenges presented by COVID-19.
The proposal protects K-12 schools and local communities while committing additional resources to workforce development and road funding – despite the impact COVID-19 and ensuing shutdowns have had on the state economy.     
The budget proposal returns about $35 million to the state's budget stabilization fund, while not increasing taxes or growing state government. The per-student foundation allowance for K-12 schools remains unchanged, but schools will receive an additional one-time payment equal to roughly $65 per student, along with other changes to increase the commitment to Michigan's school aid fund. The school aid fund will surpass $15.5 billion, a record-high investment, allowing students to have the resources they need to succeed whether they are learning in-person or online this school year.
Cities, townships and counties will also enjoy fully protected revenue sharing payments, allowing them to continue funding critical services people rely on.
"We needed to come together for the people of Michigan and deliver a proposal that held schools and local revenue sharing harmless," Wozniak said. "We've faced tough times over the past several months, but we must remain committed to preparing our next generations for their future and giving our local communities the resources they need to deliver critical services residents rely on."
An additional $4 million will go to hiring and training new correctional officers in Michigan during the next fiscal year, with a goal of bringing in 700 additional officers.
The proposal also makes investments in:
Accessibility to higher education through the Michigan Reconnect Grant Program. Michigan Reconnect will receive $30 million in one-time funding, which will provide financial aid for individuals over 25 years old who do not currently have a college degree and are seeking an associate degree or certificate at a community college or eligible institution.
Jobs through funding for important initiatives such as Going Pro. Almost $29 million in General Fund money will go toward the Going Pro program that provides employer-based grants to train employees.
Public safety by training additional Michigan State Police troopers and supporting local-level road patrols.
Roads by directing $600 million in income tax revenue to repairing local roads.
Public health by committing $20 million to the acquisition of personal protective equipment (PPE) in skilled nursing facilities. The budget also includes resources supporting mental health, children with autism, and cleanup of PFAS and other pollution threatening drinking water.
Children, families and seniors by supporting Healthy Moms Healthy Babies program, child advocacy centers, and senior citizen program grants. A pilot program will be established helping connect isolated seniors with callers who check in on their welfare.
The budget plan – contained in House Bill 5396 and Senate Bill 927 – advances to the governor for her consideration.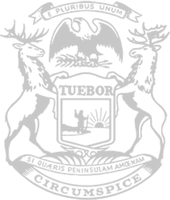 © 2009 - 2021 Michigan House Republicans. All Rights Reserved.
This site is protected by reCAPTCHA and the Google Privacy Policy and Terms of Service apply.