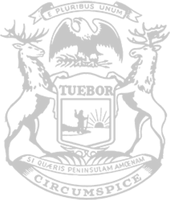 Rep. Wozniak: Proud to serve second term as state legislator
State Rep. Doug Wozniak, of Shelby Township, recently started his second term as a member of the 36th House District and said he's looking forward continuing the hard work for Macomb County families.
"I want to extend my greatest appreciation to Macomb County residents for reelecting me as your state representative," said Wozniak, of Shelby Township. "As we're all well aware, 2020 was a particularly challenging year for our friends, families, and neighbors. I want to assure you I am committed to continuing to fight on your behalf during these trying times."
Rep. Wozniak has been fighting for Michigan's hard-working residents who have been laid off work – through no fault of their own – and are struggling because of the numerous lockdown orders and restrictions.
Other key issues Wozniak plans to continue fighting for include:
Allowing restaurants and bars to safely open dine-in service.
Adding additional consumer protections to last term's no-fault reform and ensuring Michigan drivers have access to affordable unlimited coverage and top-notch rehabilitation services.
Protecting seniors from abuse and ensuring that legitimate Powers of Attorney from seniors are accepted.
Helping reduce prescription costs for Michigan residents.
Supporting Enbridge's plan to build a tunnel 100 feet beneath the Straits of Mackinac over the Line 5 pipeline, which allows important natural resources such as propane to continue being transported safely and effectively throughout the state.
"I'm looking forward to the new term," Wozniak said. "At any time you would like to share your questions, concerns, or ideas, please don't hesitate to reach out to my staff. We are here for you."
Rep. Wozniak can be contacted at 517- 373-0843 or [email protected].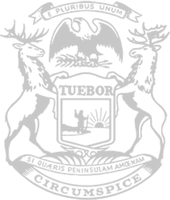 © 2009 - 2021 Michigan House Republicans. All Rights Reserved.
This site is protected by reCAPTCHA and the Google Privacy Policy and Terms of Service apply.