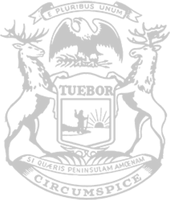 Rep. Wozniak: Governor's veto pen obstructs bipartisan election reform
State Rep. Doug Wozniak today slammed the governor for rejecting bipartisan proposals to strengthen election integrity and improve election administration in Michigan.
Gov. Gretchen Whitmer on Sunday vetoed four election reform bills, all of which earned bipartisan support in both the Senate and House of Representatives.
"Republicans and Democrats came together to pass meaningful reforms to secure and improve our election processes," said Wozniak of Shelby Township. "Instead, Gov. Whitmer chose to play games and veto these efforts, lobbing dishonest, partisan rhetoric at legislation that even earned support from her own political allies. Instead of backing improvements to Michigan elections, the governor rejected collaboration and obstructed election reform."
House Bill 4837 would protect the voter rolls by prohibiting third-party organizations from accessing the qualified voter file (QVF).
HB 4838 would secure elections by preventing ballot tabulators and electronic poll books at each precinct from being connected to the internet, beginning when a polling place opens and ending when results are tabulated for the precinct. This codifies current practice into law.
HB 4492 would improve election administration by allowing clubhouses and conference centers — such as those at apartment complexes, hotels, or recreational facilities — to serve as polling places as necessary. The bill would maintain election integrity by prohibiting the use of any facility owned by the sponsor of a political committee.
HB 4528 would help strengthen the integrity of election processes by requiring proper training of election challengers, who are sponsored by political parties and other organizations to observe at polling places and absent voter counting boards. Election inspectors, who actually work the polls and counting boards, would also be required to undergo training related to election challengers.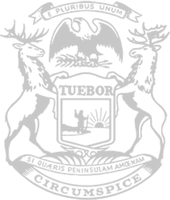 © 2009 - 2021 Michigan House Republicans. All Rights Reserved.
This site is protected by reCAPTCHA and the Google Privacy Policy and Terms of Service apply.