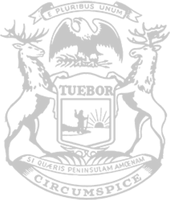 Rep. Wozniak expresses support for bill package that would expand government transparency in the state of Michigan
Rep. Doug Wozniak continues his staunch advocacy of government transparency as he expresses support for a 10-bill package heard in the House Oversight Committee, of which Wozniak is a member, earlier today.
The comprehensive plan would allow Michigan's governor, lieutenant governor and legislators to be subject to Freedom of Information Act (FOIA) laws under a new Legislative Open Records Act (LORA). Under current state law, state elected officials are excluded from public record requests. Michigan is one of only two states that excludes the governor, and one of six states that excludes state legislators, from these requests.
"All evidence points to a state government that is complacent with terrible transparency policies," said Rep. Wozniak. "Michigan has been ranked last in terms of national transparency laws, and with Gov. Gretchen Whitmer at the helm, that evaluation is hardly surprising. From secrecy surrounding COVID-19 nursing home data to multiple hush money payments to former state employees, I don't know which is worse. But what I do know is that our statewide leaders continue failing Michiganders by refusing to reveal the truth."
It was discovered earlier this week that Gov. Whitmer's administration provided former state health director Robert Gordon with a $155,000 payment as part of a separation agreement, including a gag order that prevents him from speaking about the terms of his departure. During his tenure, Gordon was responsible for issuing many COVID-related health orders.
"Earlier this week, I urged the U.S. Attorney General to open a federal investigation into the governor's nursing home policies, and I believe she now also needs to answer for her secretive payment to Robert Gordon," said Rep. Wozniak. "As director, Gordon made incredibly important decisions about COVID-19 policies. Families with relatives living in nursing homes deserve answers to questions that will undoubtedly arise from these actions, which are immoral at best and criminal at worst."
The package regarding the Legislative Open Records Act includes House Bill 4836, of which Rep. Wozniak is a co-sponsor. The legislation remains in the House Oversight Committee.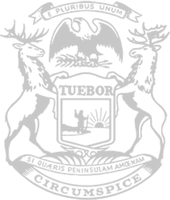 © 2009 - 2021 Michigan House Republicans. All Rights Reserved.
This site is protected by reCAPTCHA and the Google Privacy Policy and Terms of Service apply.