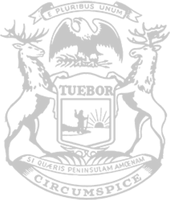 Rep. Wozniak backs stop-gap solution for catastrophic car accident survivors
Rep. Doug Wozniak thanked his colleagues for supporting Senate Bill 28 which created the Post-Acute Provider Relief Fund and appropriated $25 million to it, in order to ensure Michigan retains qualified caregivers for those who have suffered catastrophic injuries from automobile accidents.
"I also want to thank all of those accident survivors, family members and friends who rallied at the state capitol and met one-on-one with lawmakers to raise awareness of their situation and demonstrate the need for this transition funding while we work on a more permanent solution as we continue to make needed reforms to Michigan's no-fault auto insurance laws," said Rep. Doug Wozniak (R-Shelby Township).
Representative Wozniak and Senator Curtis Hertel introduced legislation earlier this year to provide modifications to the fee schedule that was created by no-fault auto insurance reforms. They did so in response to calls from companies that indicated they would have to close their doors if something couldn't be done to make adjustments to the schedule ahead of the July 1st effective date.
"Much more work needs to be done to ensure we will continue to have caregivers available for those who need these vital services on a daily basis," said Wozniak. "I concur with the Michigan Brain Injury Provider Council's June 30th request for a bipartisan taskforce comprised of providers, patients and their advocates, insurers, state agencies and state lawmakers to find a long-term solution to this critical issue, this summer."
Senate Bill 28 now moves to the Governor's desk for her signature.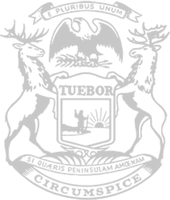 © 2009 - 2021 Michigan House Republicans. All Rights Reserved.
This site is protected by reCAPTCHA and the Google Privacy Policy and Terms of Service apply.