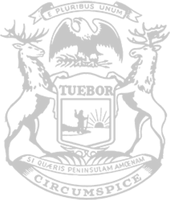 Rep. Wozniak appointed to four influential committees
Lawmaker named vice chair on Families, Children, and Seniors
State Rep. Doug Wozniak, of Shelby Township, this week was appointed to four important House committees for the Legislature's 2021-22 session by Speaker Jason Wentworth.
Wozniak has been named vice chair of the House Families, Children, and Seniors Committee and will also serve as a member on the House Judiciary, Oversight, and Communications and Technology committees.
The House Families, Children, and Seniors Committee is responsible for issues and legislation pertaining to the state's population of children and seniors. Further, the preservation of the family, and streamlining the social service programs. This will be Rep. Wozniak's second term serving on this committee.
"The issues faced by Michigan's youth, parents, and senior citizens are community issues that affect everything in our state," Wozniak said. "I'm thankful to Speaker Wentworth for choosing me to serve in this very important role and am enthusiastic to start working to help some of Michigan's most vulnerable residents."
Rep. Wozniak has been actively fighting for strong policies to best serve Michigan's youth, families, and senior citizens. As a practicing elder law attorney, he has been active in the senior community and advocating for seniors in his community. In addition, he has done a series of videos, both when he was a township trustee and as a state representative, called "Senior Moments." These informational public service announcements target interests most important to seniors.  
Wozniak will also be returning to the House Judiciary Committee this term, which he said he is extremely passionate about, especially given his background as an attorney. He will also be returning to the House Communication and Technology Committee as well, where he hopes to advocate for increased communication access for seniors and those in rural areas.
In addition, Rep. Wozniak will be joining the House Oversight Committee, where he hopes to provide much needed oversight of the executive branch.
"I'm looking forward to another two years of hard work for the great people of Michigan," Wozniak said. "Being your state representative and serving on these critical committees are roles I do not take lightly."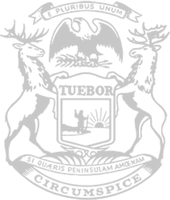 © 2009 - 2021 Michigan House Republicans. All Rights Reserved.
This site is protected by reCAPTCHA and the Google Privacy Policy and Terms of Service apply.