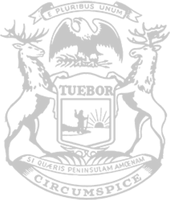 Rep. Tisdel touts full vaccine approval, reminds residents of additional immune system supports
Following full approval by the federal Food and Drug Administration for Pfizer's COVID-19 vaccine, state Rep. Mark Tisdel today encouraged Greater Rochester residents to take steps to protect themselves against the coronavirus through vaccination, as well supports for the immune system like vitamin D3.
"The first full approval for a COVID-19 vaccine is great news for the people of Michigan," said Tisdel, of Rochester Hills. "This positive development can create great opportunities for residents to consult with their doctors about the immunity offered by the vaccination.
"People should also ask their physicians about additional ways to boost their immune systems and protect against COVID-19. For instance, sufficient vitamin D levels have demonstrated positive effects against the virus, and primary care doctors can help assess the appropriate intake for their patients. Immune system supports like vitamin D are especially important for young people and others who are not able to be vaccinated, but everyone should work to strengthen their immunity — against COVID-19 and other health risks."
Early this year, Tisdel spoke with medical professionals about the importance of vitamin D3, including an Oakland County pulmonologist. Dr. Anthony Fauci, director of the National Institute of Allergy and Infectious Diseases, has pointed out the vitamin's general benefits against infection, commenting that he personally takes vitamin D supplements.
Research published in the Irish Journal of Medical Science analyzed evidence indicating correlation between vitamin D deficiency and increased COVID-19 infection or symptoms. The authors reviewed "findings from ecological studies highlighting the high incidence of severe Covid-19 infection and death amongst groups and populations known to be at high risk of vitamin D deficiency, as well as epidemiological studies indicating lower risk of respiratory infection in general, and latterly, of SARS-CoV-2 infection specifically, in those with higher vitamin D levels." The report concluded that there is "compelling evidence for a protective effect of vitamin D against Covid-19."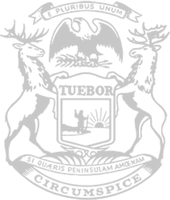 © 2009 - 2022 Michigan House Republicans. All Rights Reserved.
This site is protected by reCAPTCHA and the Google Privacy Policy and Terms of Service apply.