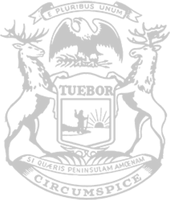 Legislators join with medical experts to urge healthy habits during vaccine rollout
RELEASE
|
February 22, 2021
Reps. Frederick, Thanedar, Tisdel highlight importance of Vitamin D
A bipartisan group of state representatives today joined with local health experts in encouraging all Michigan residents to actively energize, and be responsible for, the readiness of their own immune systems.
State Reps. Ben Frederick (R-Owosso), Shri Thanedar (D-Detroit) and Mark Tisdel (R-Rochester Hills) emphasized the need to continue using common-sense mitigation strategies like handwashing, distancing, mask-wearing and other good nutrition habits while the vaccine is distributed to residents.
"We are months and months away from anything close to 'herd immunity' and wide-spread resistance to COVID-19 viral infection," Tisdel said. 
The state has received and distributed nearly 1.1 million doses of the vaccine, as of Jan. 20, and coordinated efforts are underway to improve the vaccination rate among all residents who qualify under Phase 1A (frontline healthcare workers) or Phase 1B (individuals 65 years and older and frontline, essential workers in critical infrastructure).
"We enthusiastically welcome the arrival of COVID vaccines and the injections taking place," said Thanedar, a Ph.D. chemist. "Vaccinations are a crucial weapon to defeat this pandemic, but we all need to remain vigilant. As per CDC, broad public immunity will require at least 70 percent of our residents to be vaccinated."
Frederick, the House Majority Floor Leader, said residents should not let their guard down just because the vaccination distribution process is underway.
"My office is closely monitoring the distribution of vaccines and the number of vaccinations given statewide," Frederick said. "Right now, we are strongly encouraging Michiganders to help prepare their own bodies in case they need to actively fight a COVID infection. An easy and inexpensive way to do that is getting a sufficient amount of Vitamin D every day."
According to a prospective study published Jan. 29 in The American Journal of Clinical Nutrition, the habitual use of Vitamin D supplements was significantly associated with a 34 percent lower risk of COVID-19 infection.
"Vitamin D also strengthens cellular immunity through reducing the cytokine storm with impacts on the pro-inflammatory cytokines and anti-inflammatory cytokines," the study reads.
Dr. Anthony Fauci, the nation's top infectious disease expert, encouraged people to take a Vitamin D supplement: "I take (Vitamin) D as you should take D," he said. 
"Taking a Vitamin D supplement will give your immune system a boost that may protect you from getting sick with a viral illness," Cleveland Clinic Dr. Sandra Darling told Tisdel. "Typically, Vitamin D3 1000-2000 units daily is adequate. Ask your doctor to check your Vitamin D level to determine the amount you should take."
Dr. Michael Laffer, an Oakland County pulmonologist, said Vitamin D plays a significant role in supporting immune function.
"Vitamin D deficiency not only increases the risk of getting the virus but can also increase the severity of symptoms," Dr. Laffer said. "Eighty percent of people with COVID-19 infections are Vitamin D deficient. My colleagues, Drs. Berg, Langnas, Iliseu and I, monitor Vitamin D levels, which are normally low on the COVID floor."
Thanedar also emphasizes the need for adequate Vitamin D levels.
"While the NIH and WHO are awaiting more data before making any recommendations, studies have shown that those with Vitamin D deficiency were more likely to test positive for the virus that causes COVID-19," Thanedar said.
The representatives all emphasized that taking a daily Vitamin D supplement can have a big impact on COVID infection outcomes.
"More than just waiting for your turn to get the vaccine, we can all take responsibility for our own health – and take control of our own bodies – by taking a Vitamin D pill every day," Tisdel said. "Talk to your family doctor or local pharmacist. It's one of the easiest, least expensive, and best things we can all do to beat this pandemic." 
Thanedar added: "You can protect yourself, and prepare your body to fight COVID, by making healthy lifestyle choices and following CDC guidelines."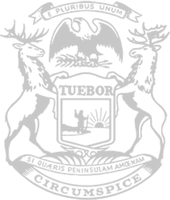 © 2009 - 2021 Michigan House Republicans. All Rights Reserved.
This site is protected by reCAPTCHA and the Google Privacy Policy and Terms of Service apply.