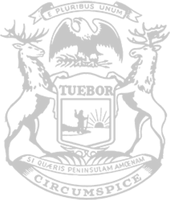 Rep. Tisdel supports balanced budget
Schools, businesses, environment benefit under House budget
State Rep. Mark Tisdel today highlighted his support of the comprehensive, balanced budget passed this month by the Michigan House of Representatives.
"Taxpayer dollars should be spent on taxpayer priorities, and our House budget does just that — in a fiscally responsible manner," said Tisdel, of Rochester Hills. "Support for recovering businesses will be crucial as we emerge from the pandemic, and students whose education has been impacted need increased reinforcement, as well. Our spending plan will also continue conservation of the natural resources in our beautiful Michigan environment."
The House approved the budget on May 11-13. The plan comprises the annual budget for the upcoming fiscal year, which begins in October, as well as supplemental funding for the current fiscal year, including federal relief dollars.
Following economic downturn during the pandemic, the House plan supports Michigan businesses by:
Allocating $28.7 million to the Going Pro Talent Fund, which helps Michigan businesses train workers for good jobs;
Requiring the Pure Michigan campaign to prioritize economic sectors that were disproportionately impacted by the pandemic;
Providing refunds to businesses fined by the Michigan Occupational Safety and Health Administration for violations under orders ruled unconstitutional by the Michigan Supreme Court.
The plan also invests $550 million in the Unemployment Insurance Stabilization Fund, which will provide resources to maintain the unemployment system following increased use of benefits during the pandemic. The deposit will ensure that funds are available for workers displaced through no fault of their own.
The House budget supports Michigan students by:
Allocating $16.4 billion total for the school aid budget in the upcoming fiscal year, over half a billion more than the governor recommended in her budget proposal;
Targeting spending toward students by increasing the minimum foundation grant by $100 per pupil and the maximum per-pupil grant by $50;
Investing $102.3 million into the School Aid Stabilization Fund to guarantee available resources for students even if future revenues decrease; and
Providing $4.8 billion in supplemental funding for the current fiscal year, including programs for remedial education, learning loss support and assistance for reengaging students struggling academically.
The plan conserves Michigan's natural resources and environment by:
Including $25 million in one-time funding to protect drinking water from PFAS and other emerging contaminants; and
Appropriating an additional $1.5 million to expand testing at environmental and drinking water laboratories.
To continue improving Michigan's infrastructure, the House spending plan also allocates $7 billion for roads and transportation.
The House and Senate will continue working on a budget to submit to the governor.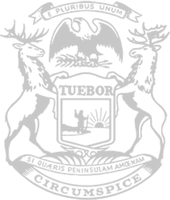 © 2009 - 2022 Michigan House Republicans. All Rights Reserved.
This site is protected by reCAPTCHA and the Google Privacy Policy and Terms of Service apply.