Rep. Tisdel: Bipartisan education budget will boost Michigan students, address learning loss
State Rep. Mark Tisdel today praised major investments in Michigan students' education contained in the state's new school aid budget.
The record budget for K-12 and higher education, contained in Senate Bill 845, was signed into law today, after Tisdel, R-Rochester Hills, and the Legislature approved the plan earlier this month with overwhelming bipartisan support.
"Michigan students will have resources to succeed under our bipartisan school aid budget," Tisdel said. "These resources will help teachers educate our young people, and give schools the tools needed to keep them safe."
After last year's budget provided schools with equal per-pupil foundation allowance funding for the first time, the new plan maintains the equal funding and increases the amount of each grant from $8,700 per student to $9,150. The Great Start Readiness Program for at-risk preschoolers will also receive $9,150 per child.
Increased investments will support special education, bringing the total to $1.92 billion. A total of $747.5 million will support at-risk students. The budget also utilizes one-time federal funding to provide $52 million to Michigan schools to address learning loss. To receive resources from the program, schools will be required to create a plan for how to address learning loss with the funds.
"Closed schools during the pandemic led to learning loss for many students, so our budget invests more support to address this widespread struggle and help kids catch back up," Tisdel said.
Keeping students safe remains a top priority, with $168 million for school safety grants and $25 million for school resource officers. Other funds will help support student mental health.
The higher education budget offers a boost to Rochester Hills' own Oakland University. OU and other lower-funded state universities will see the largest increase in state funding. The plan will also help college students by preventing excessive tuition hikes.
The new law provides funding for fiscal year 2023, which begins Oct. 1. The governor is expected to approve Michigan's general budget, also supported by Tisdel, soon.
###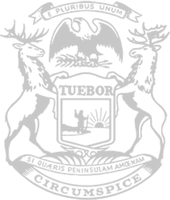 © 2009 - 2023 Michigan House Republicans. All Rights Reserved.
This site is protected by reCAPTCHA and the Google Privacy Policy and Terms of Service apply.